H-huset or the "H building" will be a new hospital building for highly specialised care at the University Hospital Örebro.

The client first requested an information film showing the development of the campus. Later the client requested an animation explaining the different interiors of the hospital, 360VR and images for large scale print at their on-site exhibition.

Client: Region Örebro Län

Architect: Sweco Architects Örebro, Göteborg
Music & speaker: Martin Rössel

Animation visualising the interiors of H-huset

Animation visualising the development of the USÖ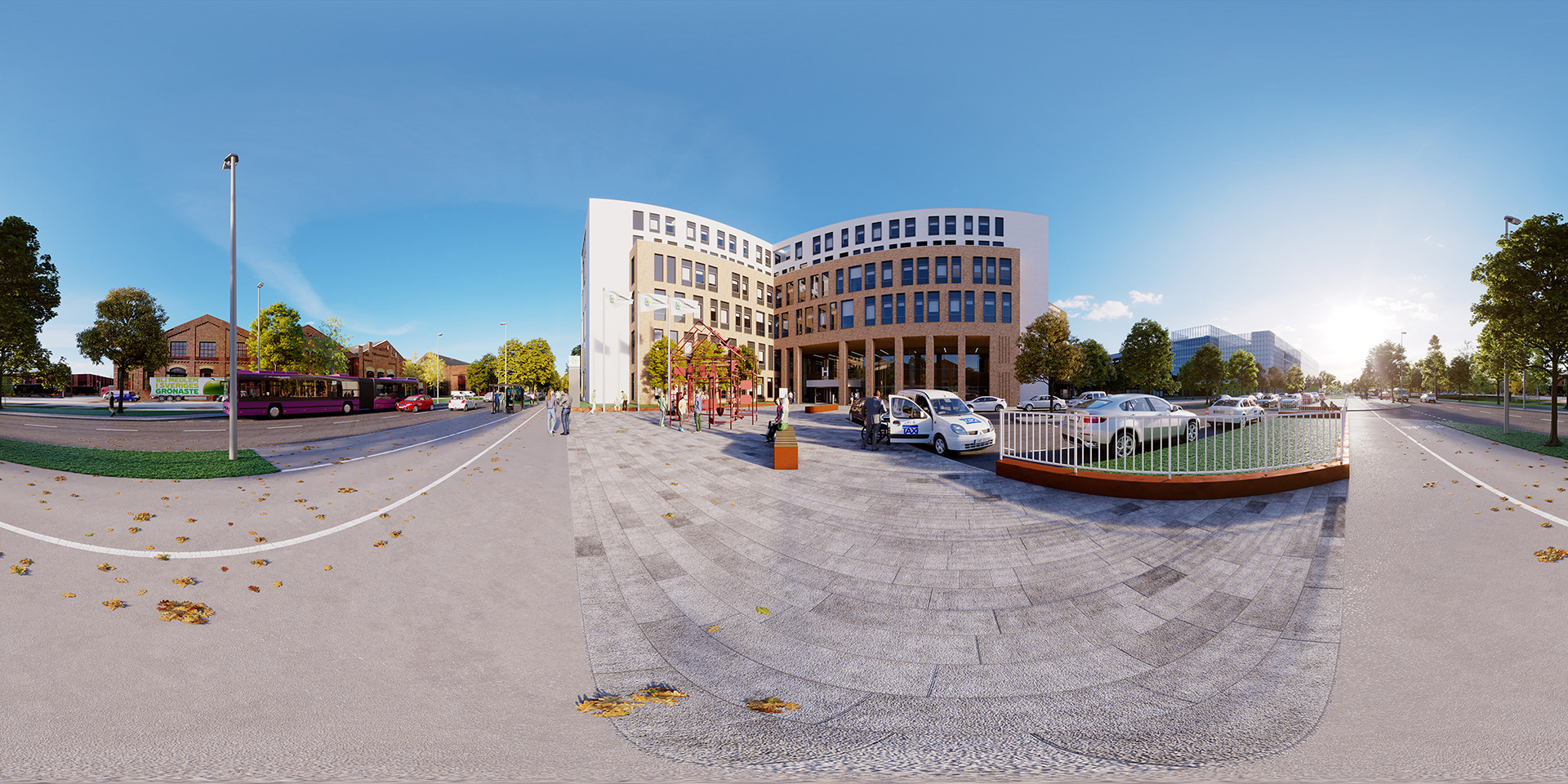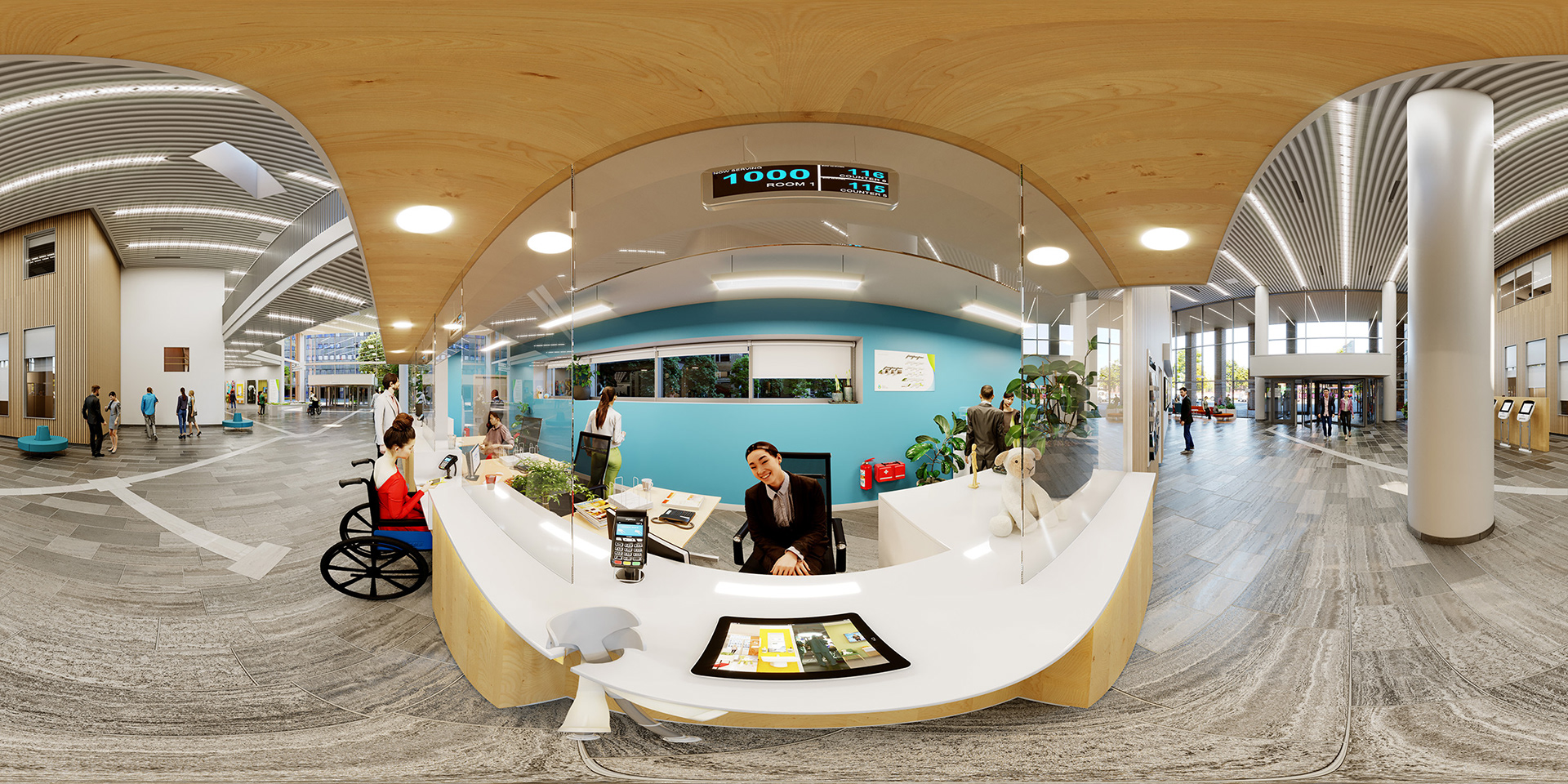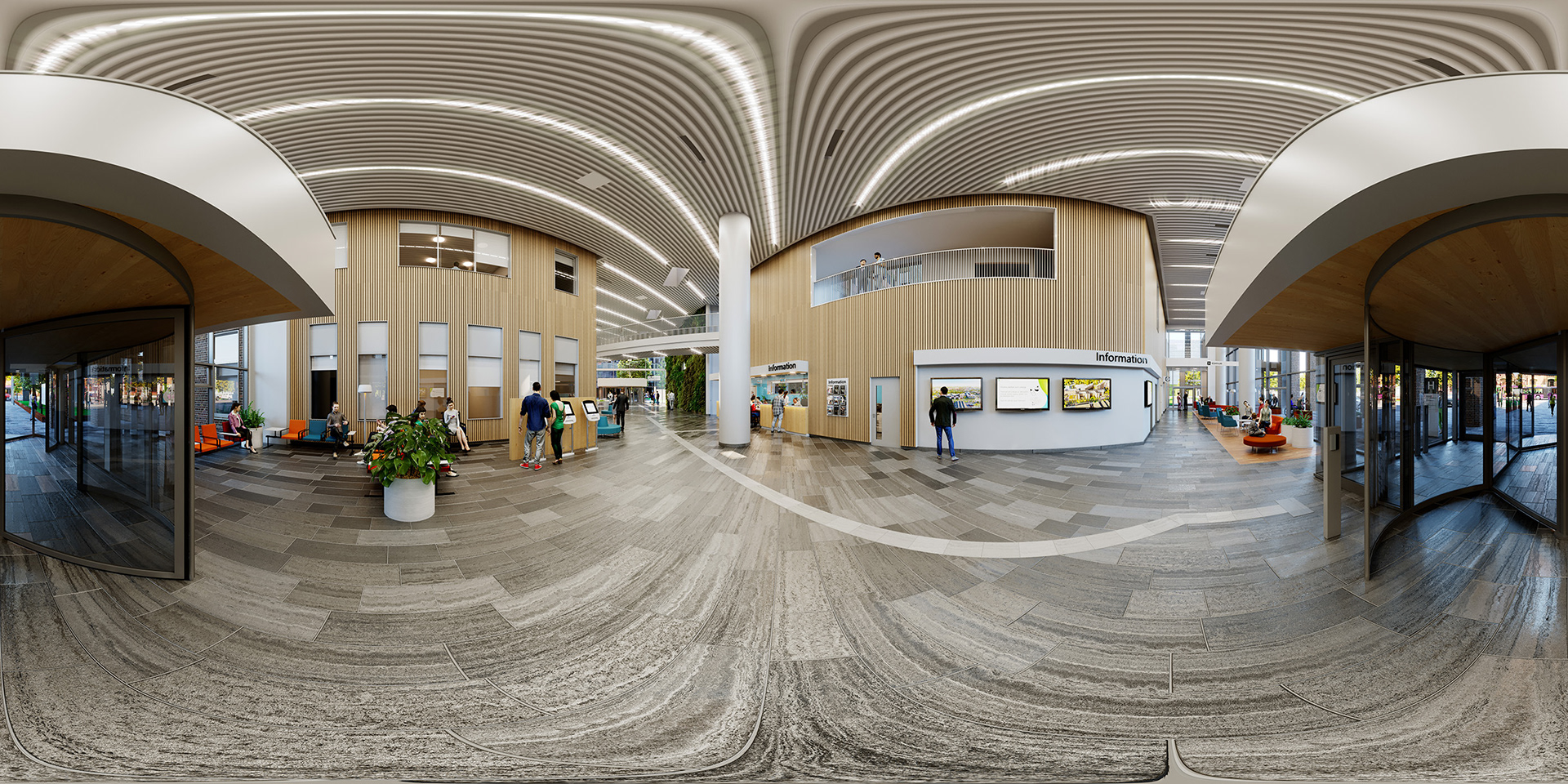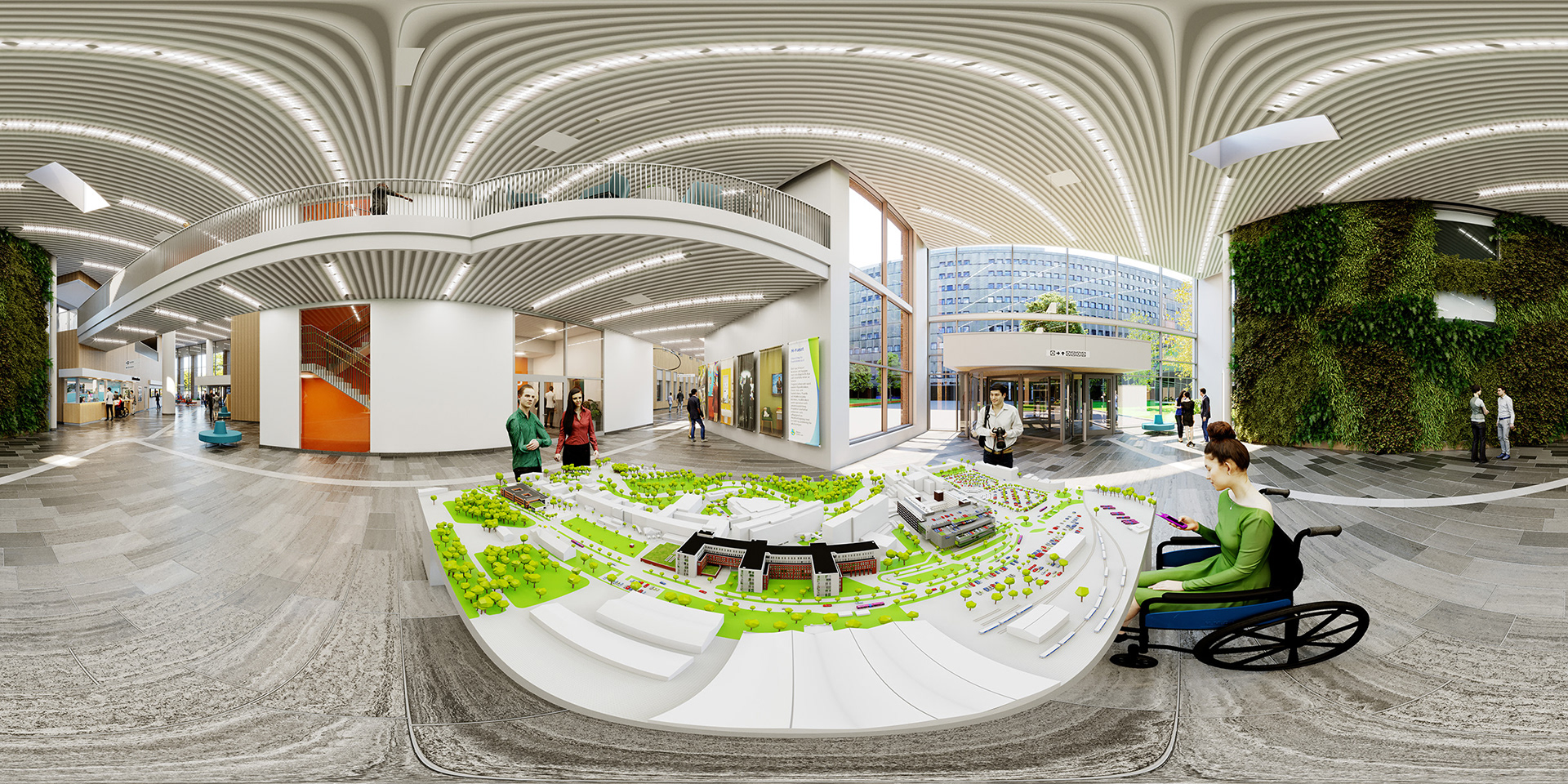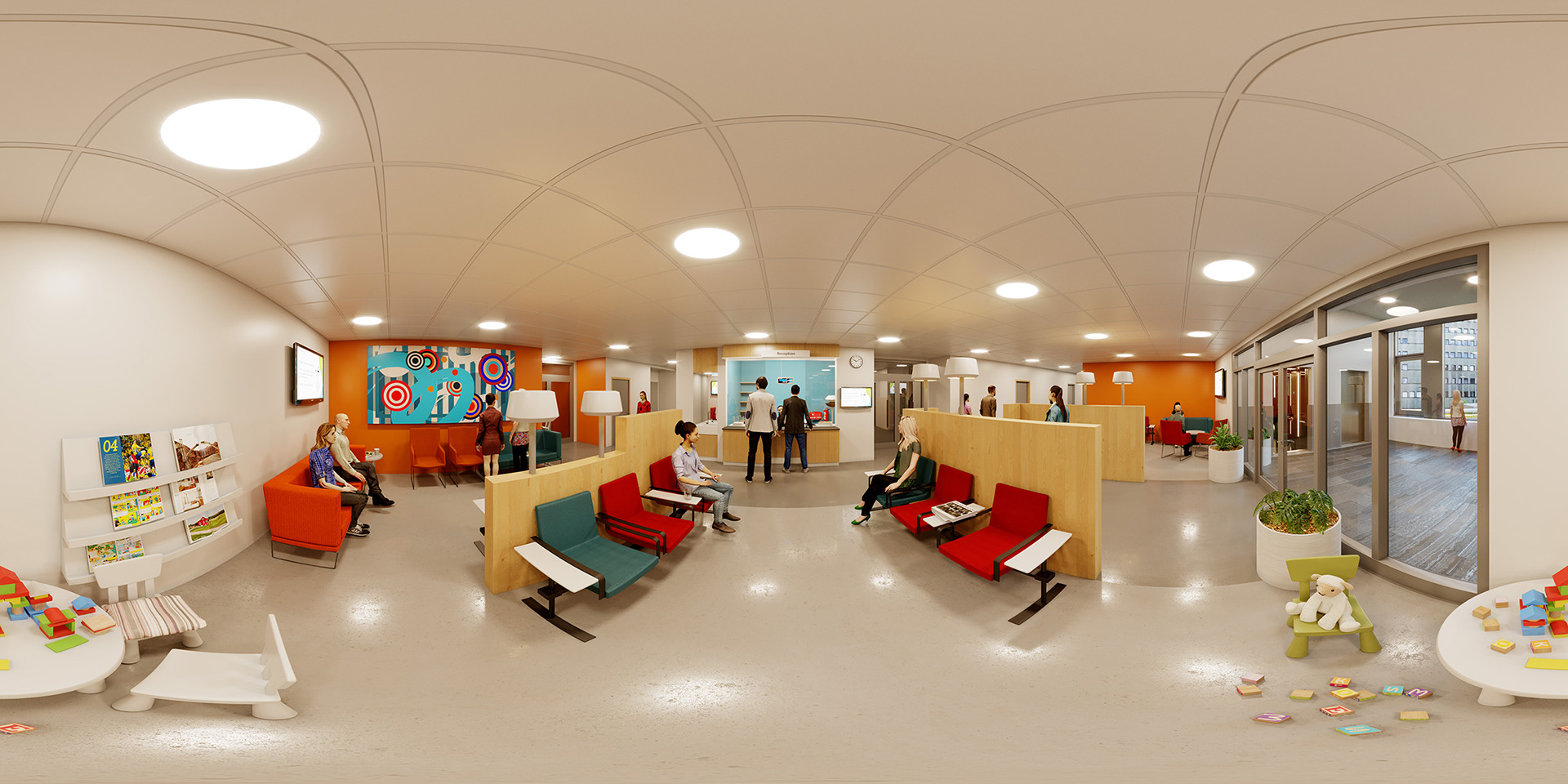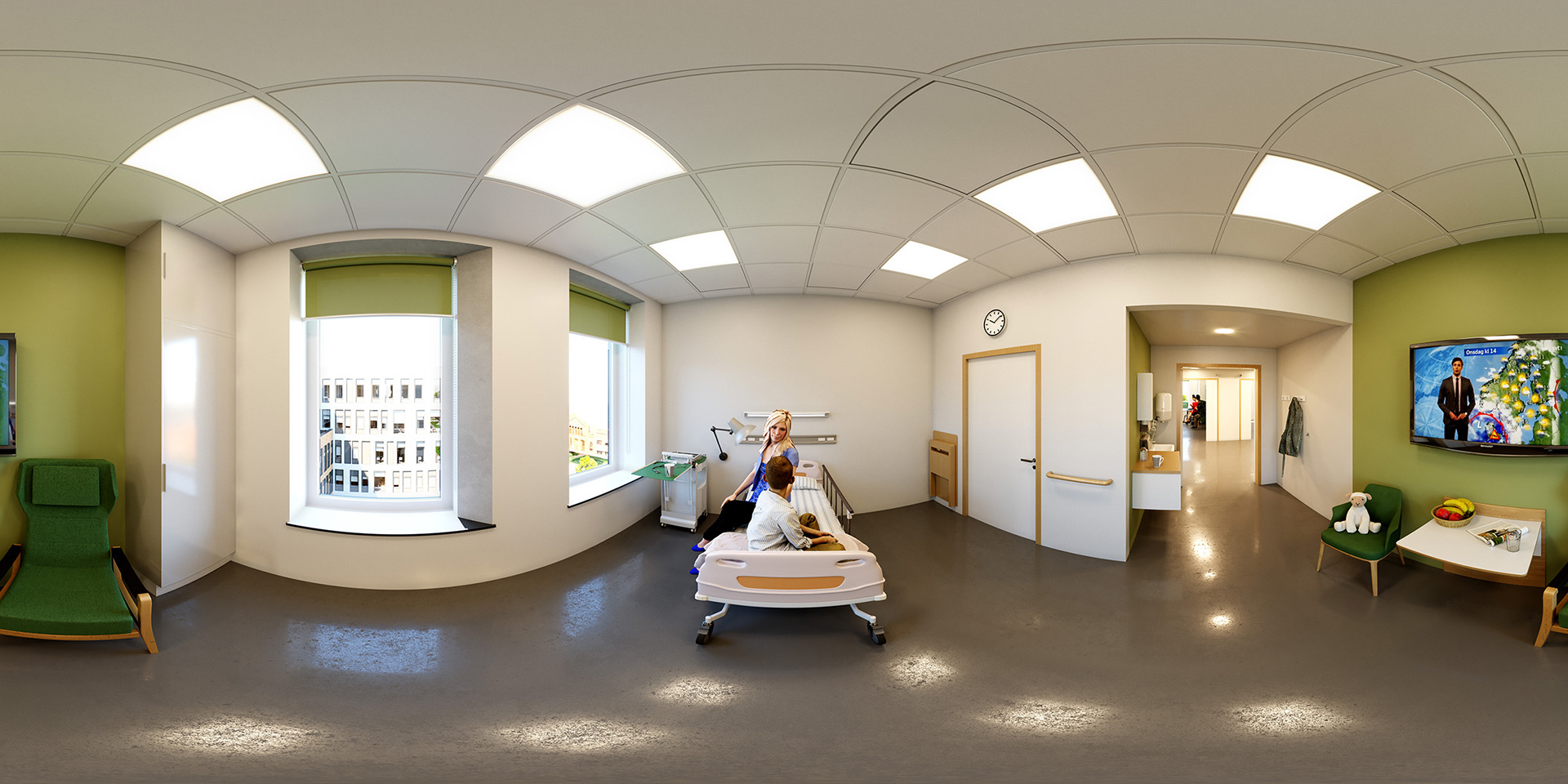 Still images for large prints at the on-site exhibition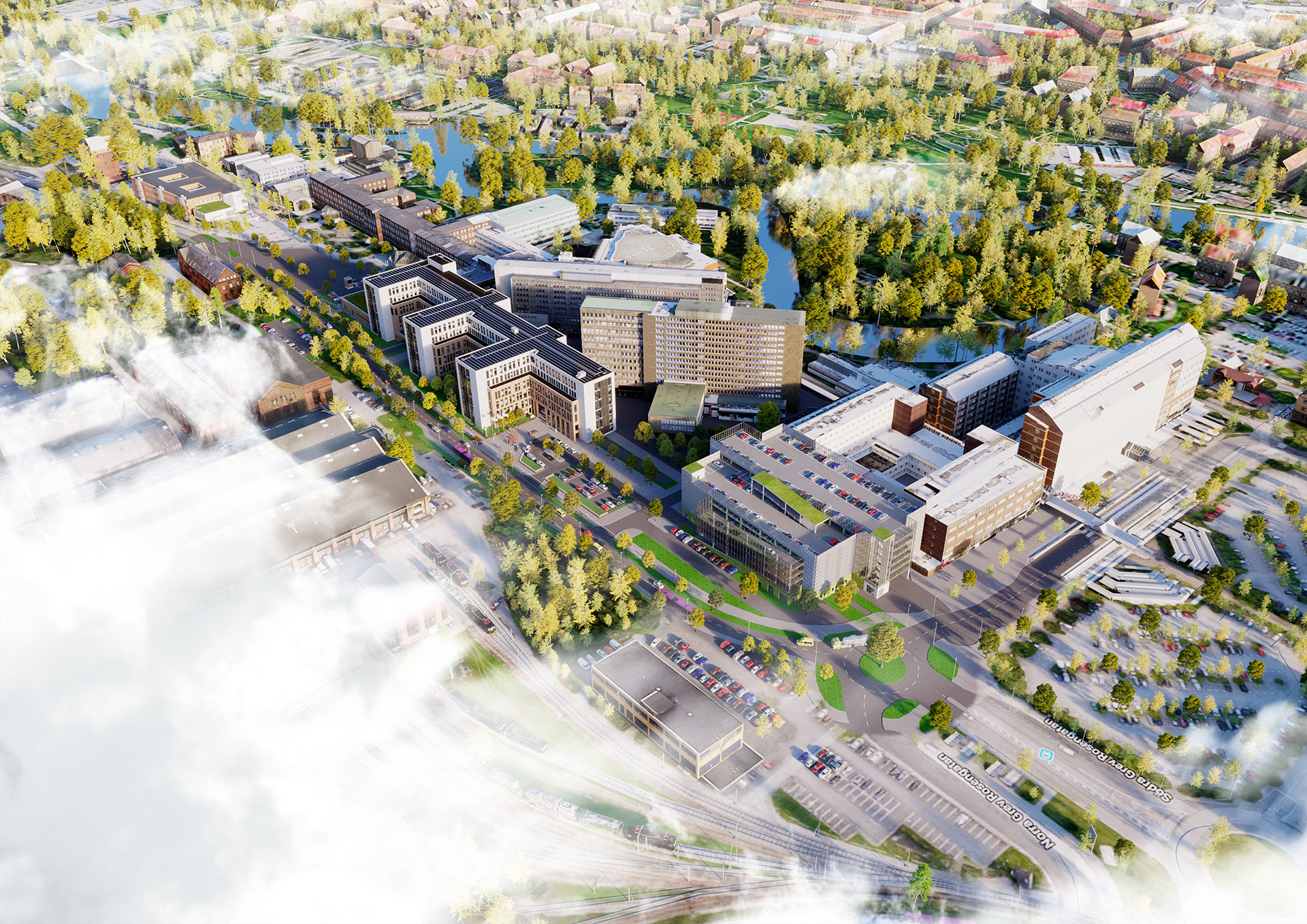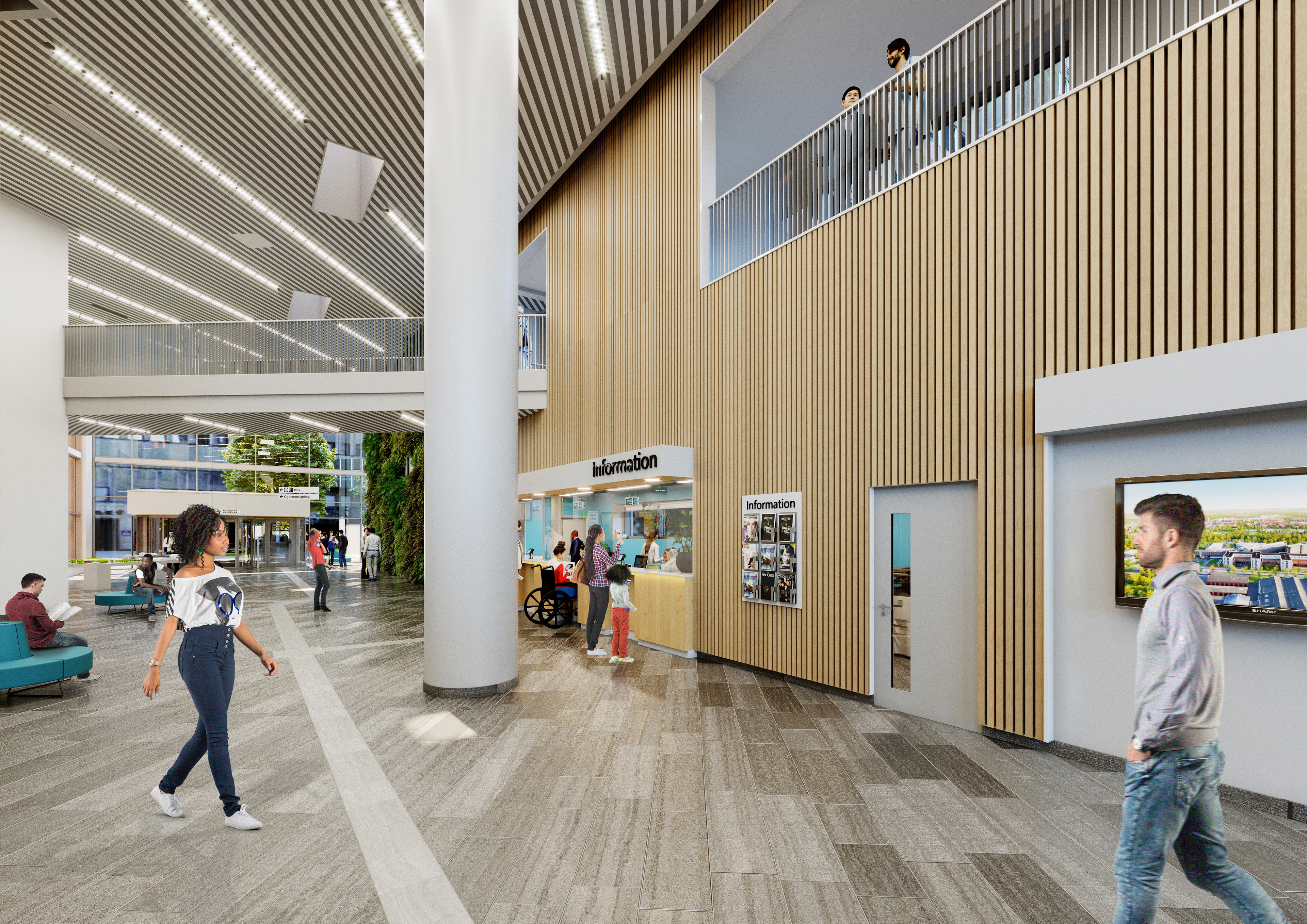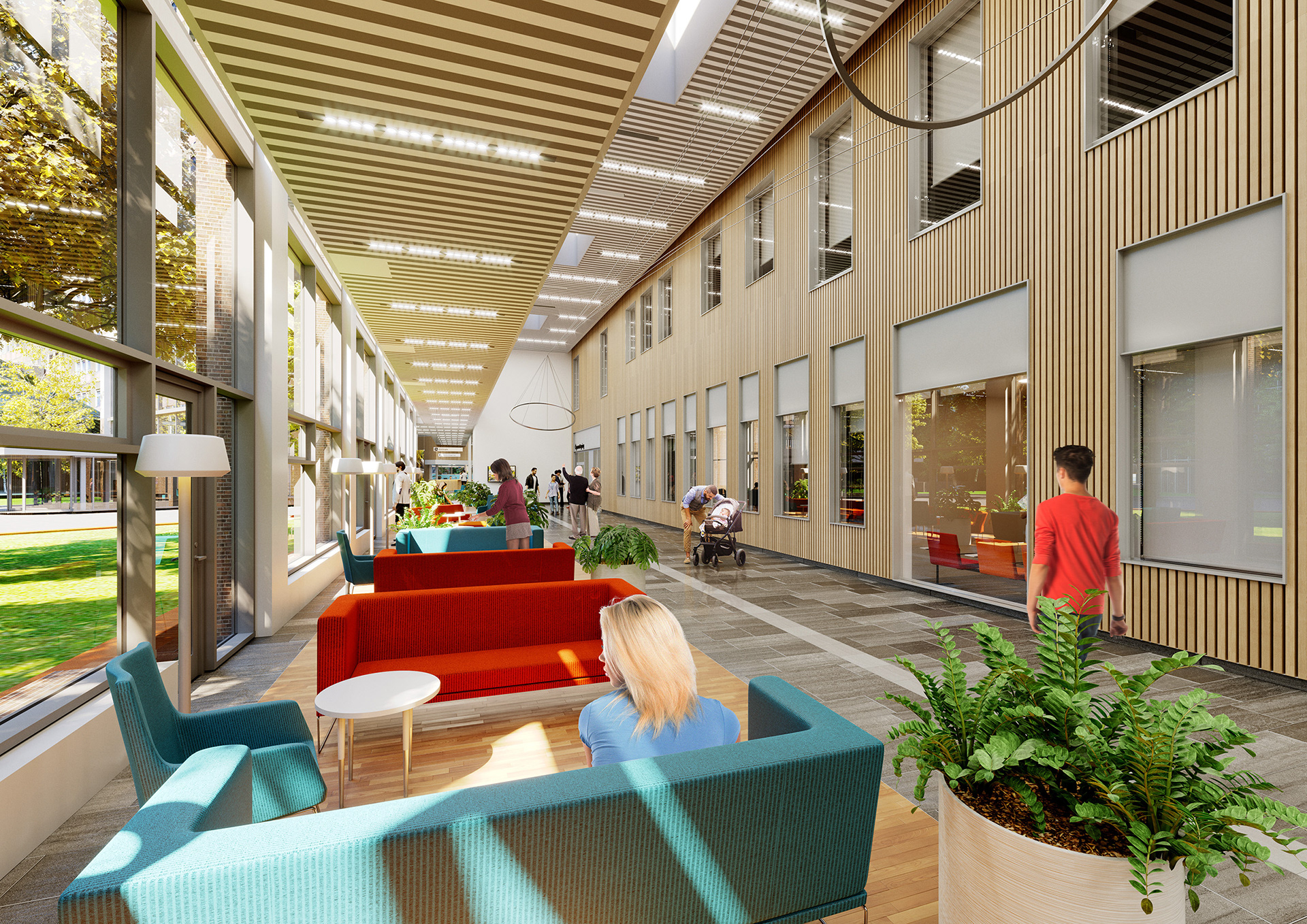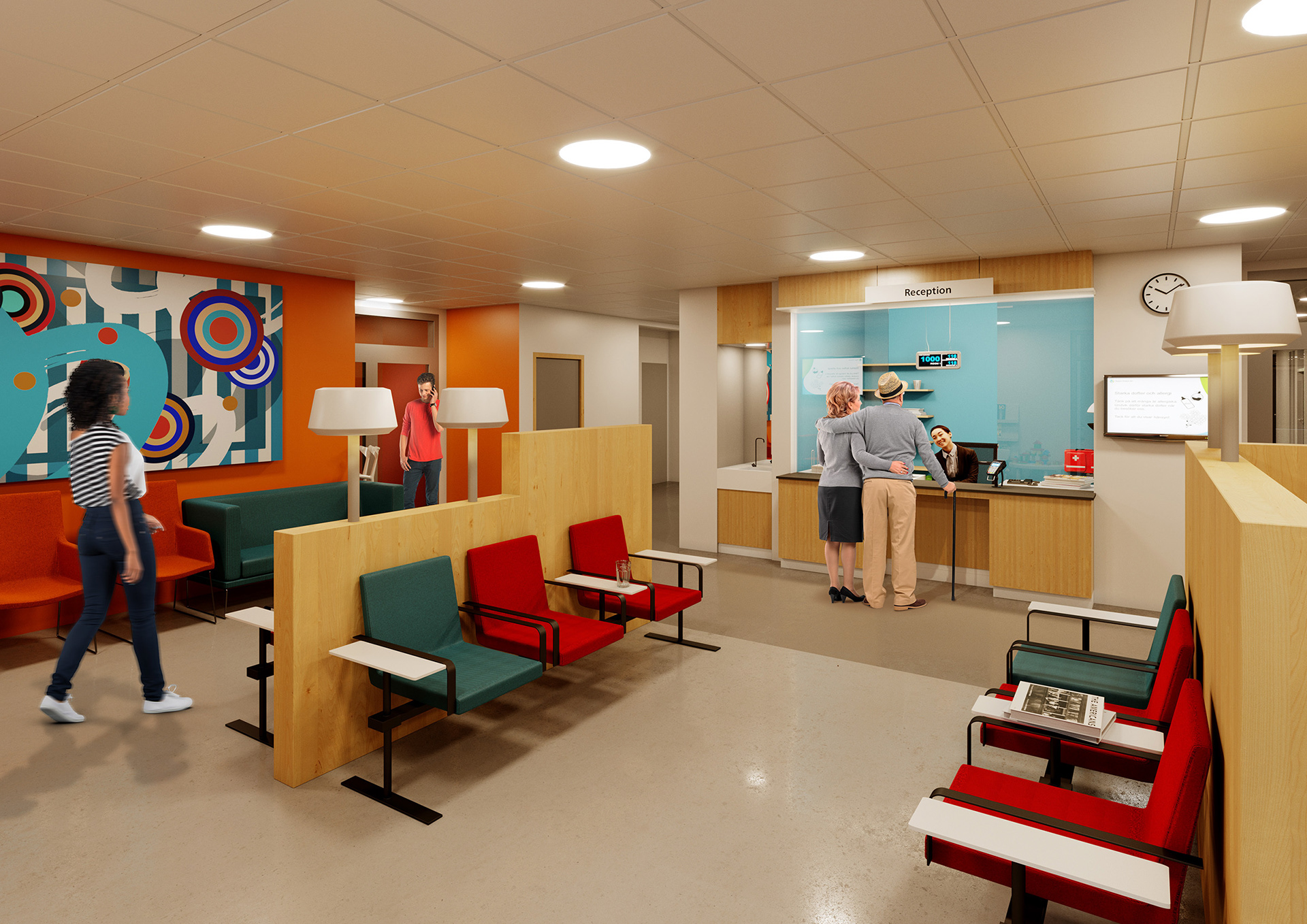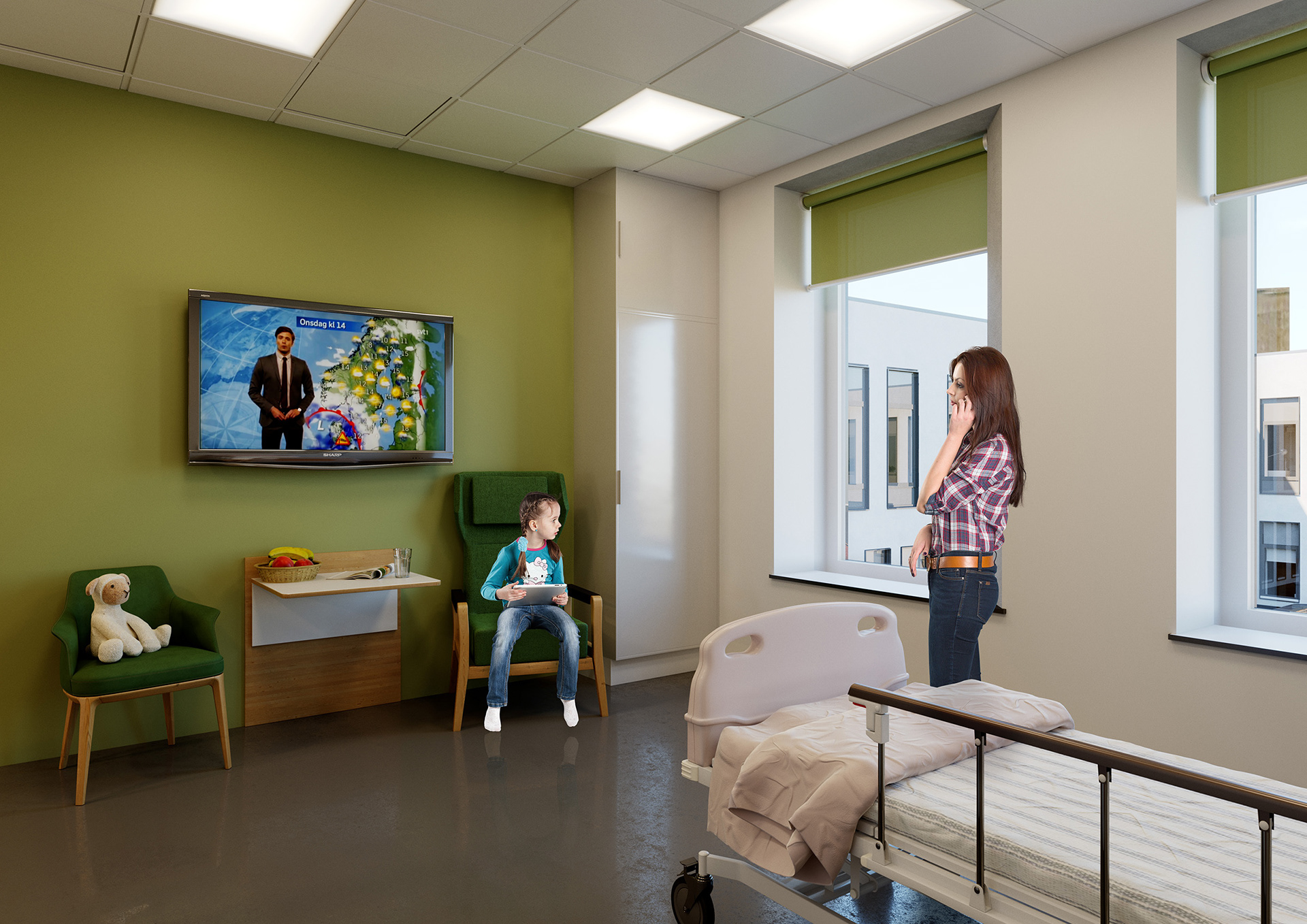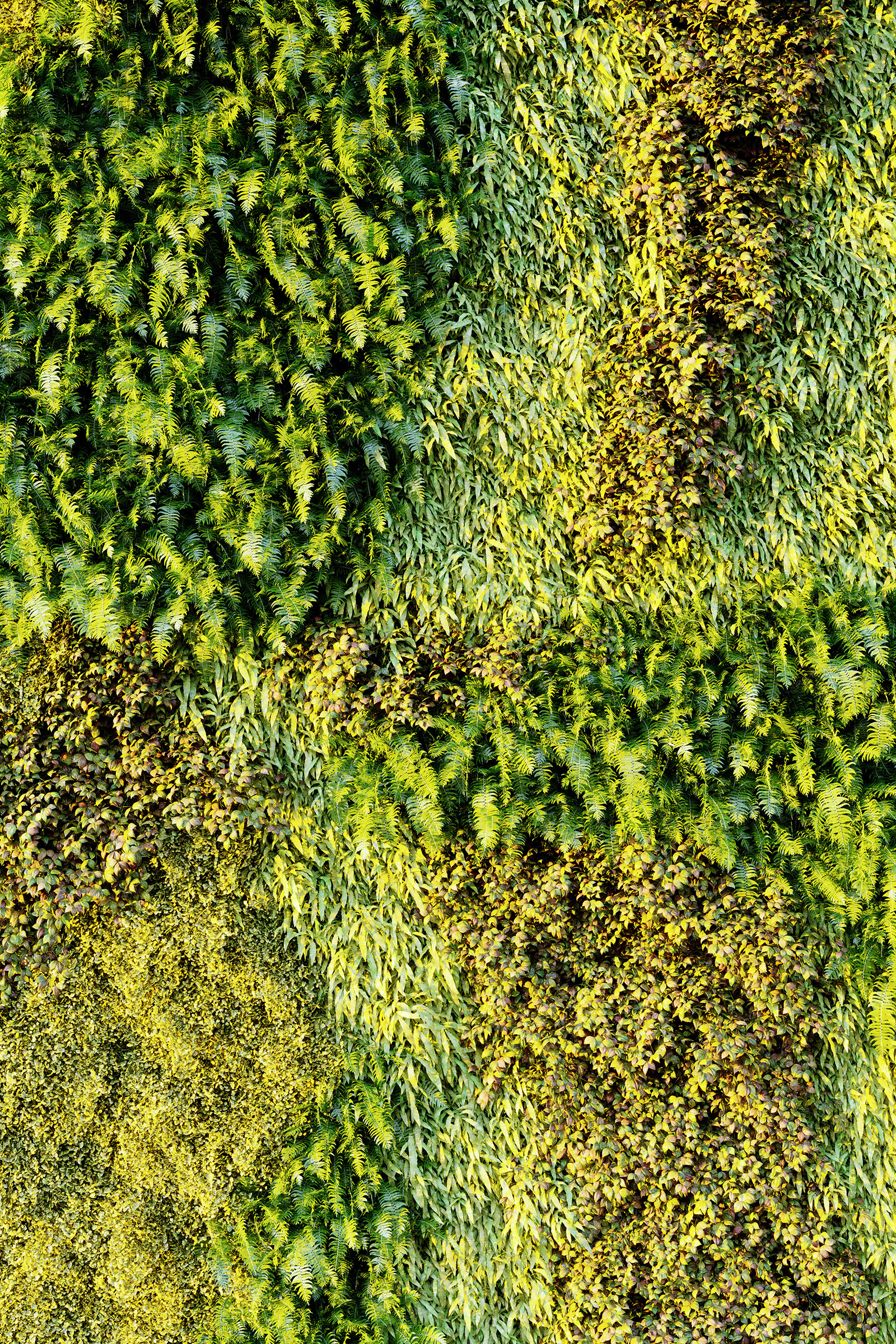 Film from the on-site exhibition featuring the VR360

Supplied info, plans, models...

A Sketchup model of the existing was supplied as well as a Revit model of the new buildings. Also supplied were several landscaping PDF's although outdated. Our studio put together a basic storyboard with a manuscript. The interior architects had put together PDF presentatios with furniture guides and colour schemes. Within our studio we created a loose and sketched storyboard for the interior film. Several artists supplied information on various art pieces that would be around the new hospital building.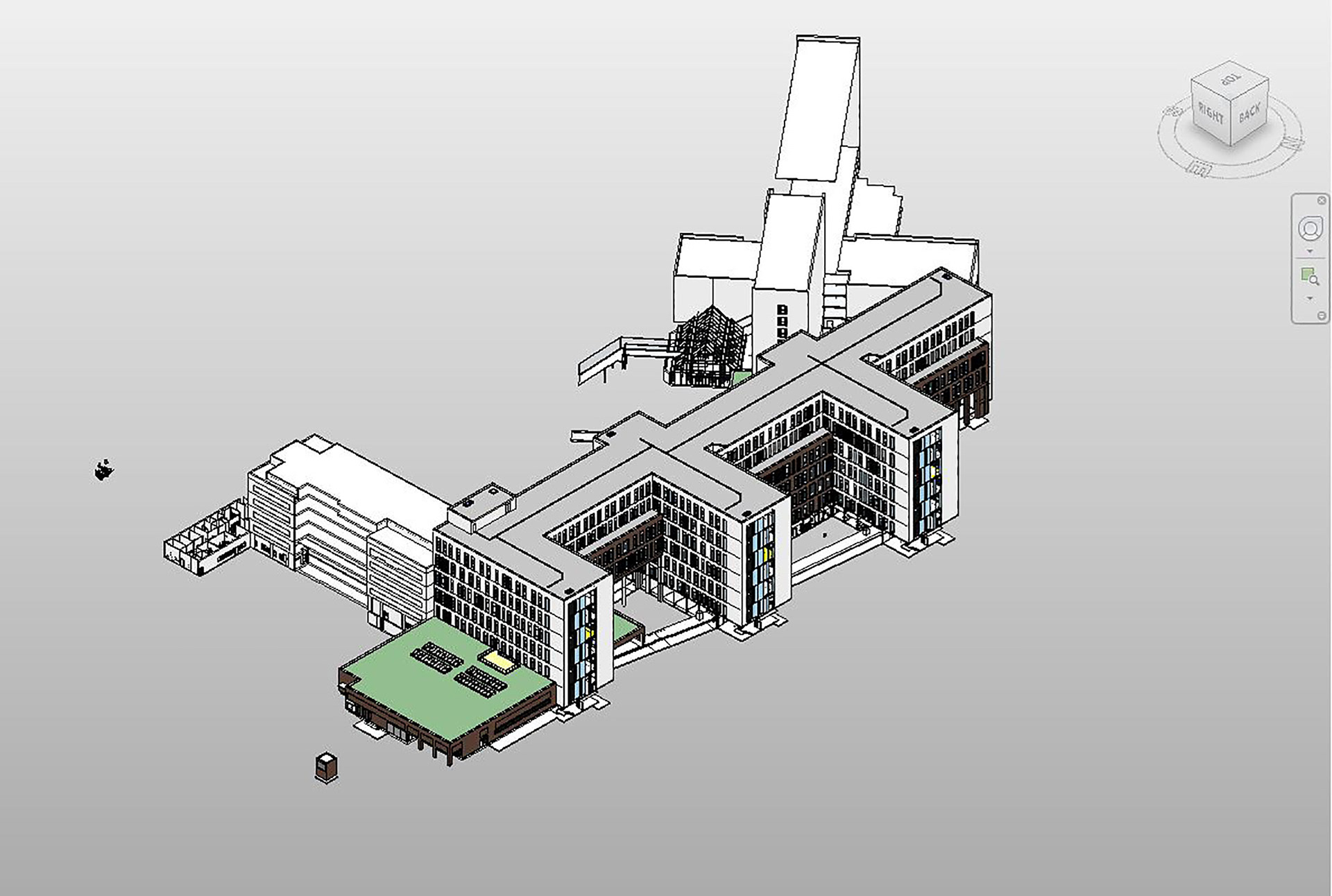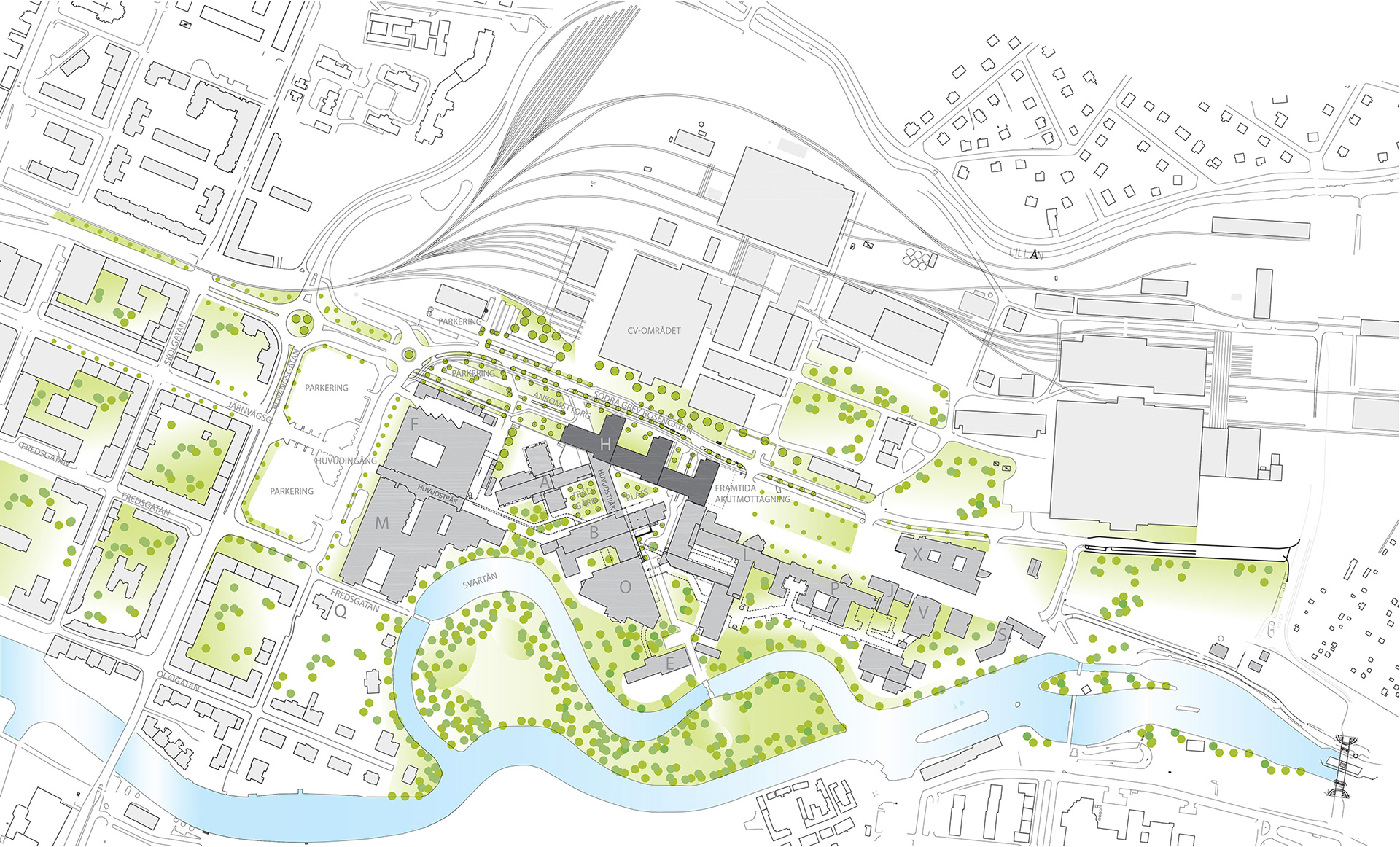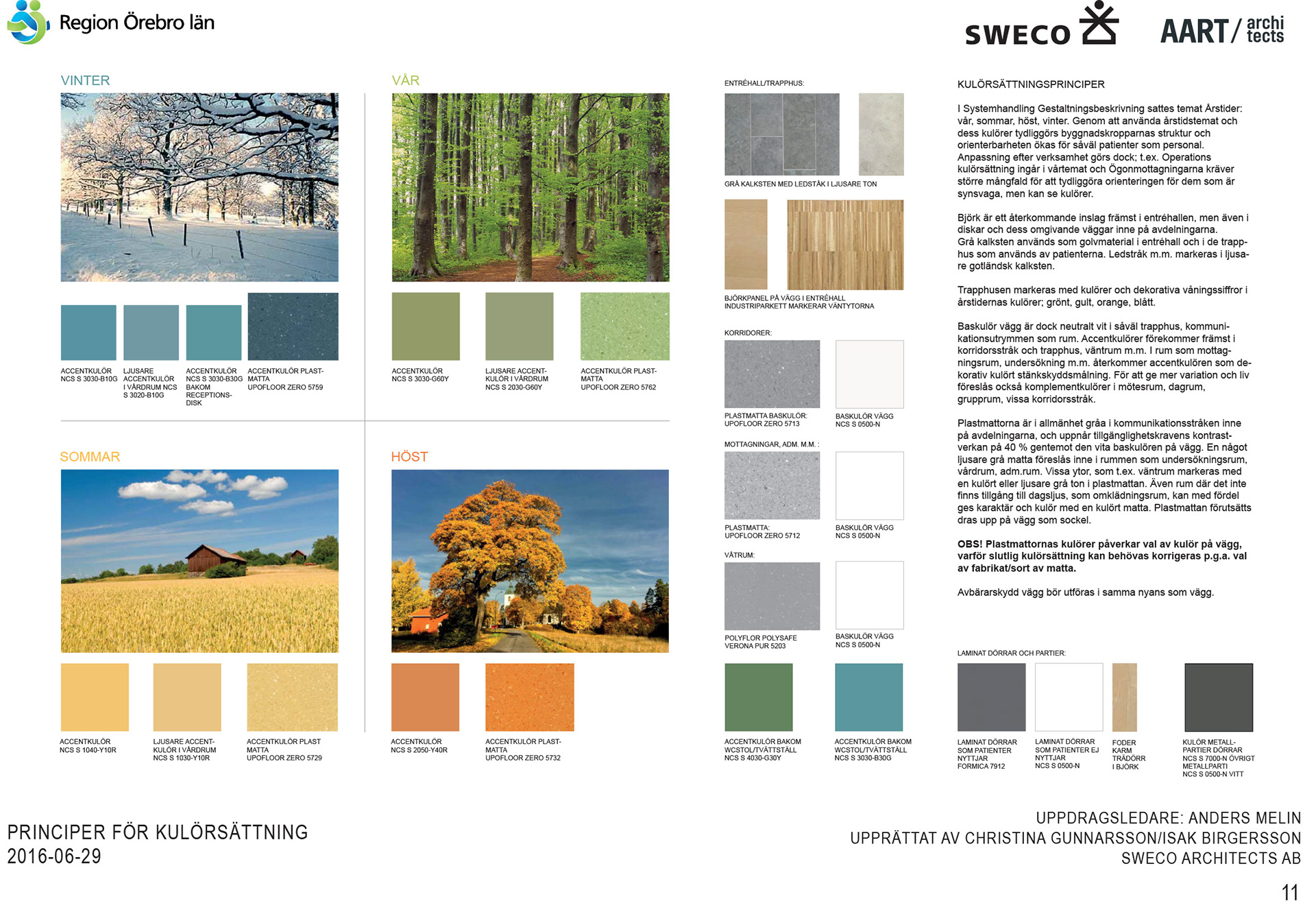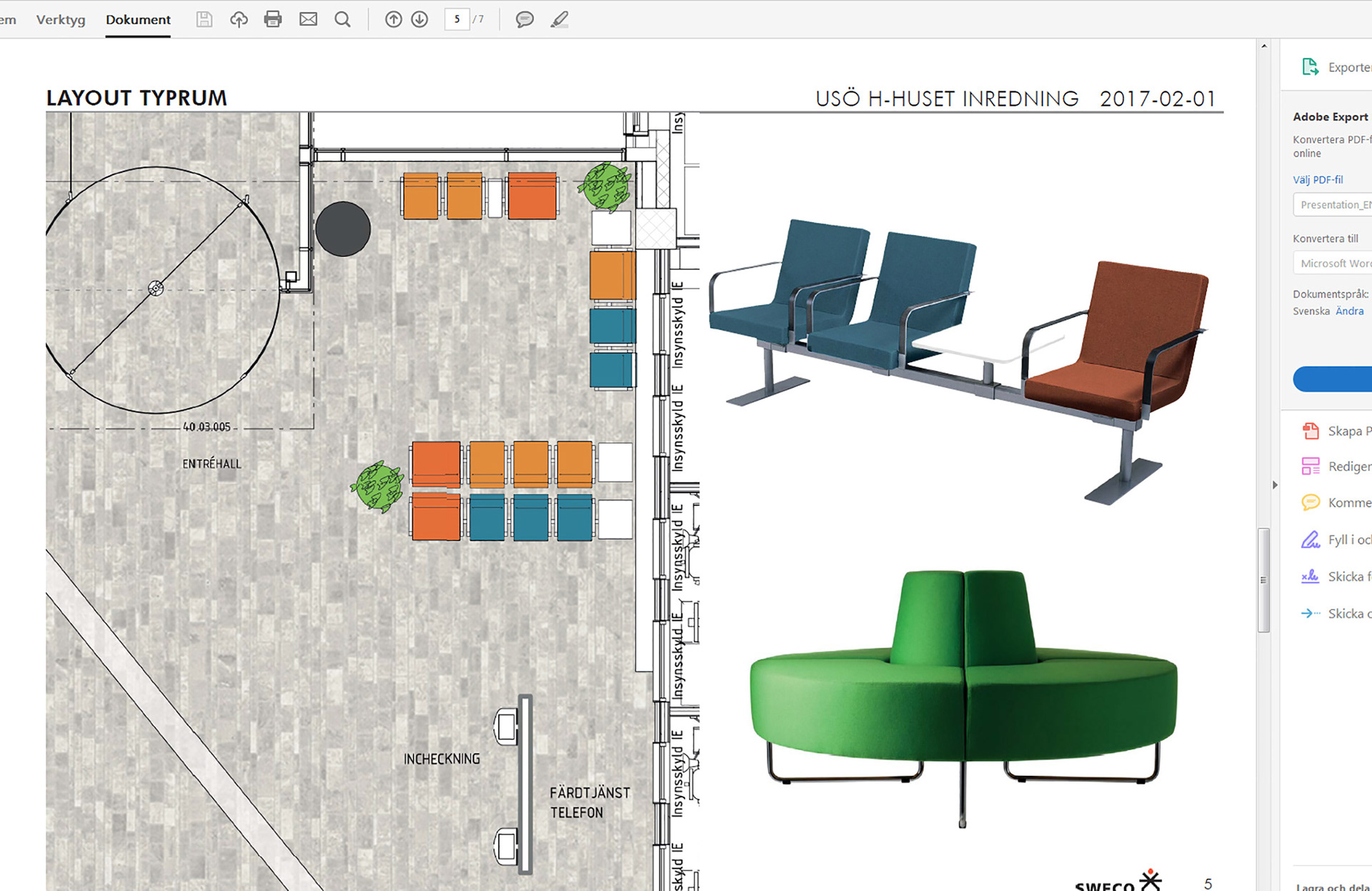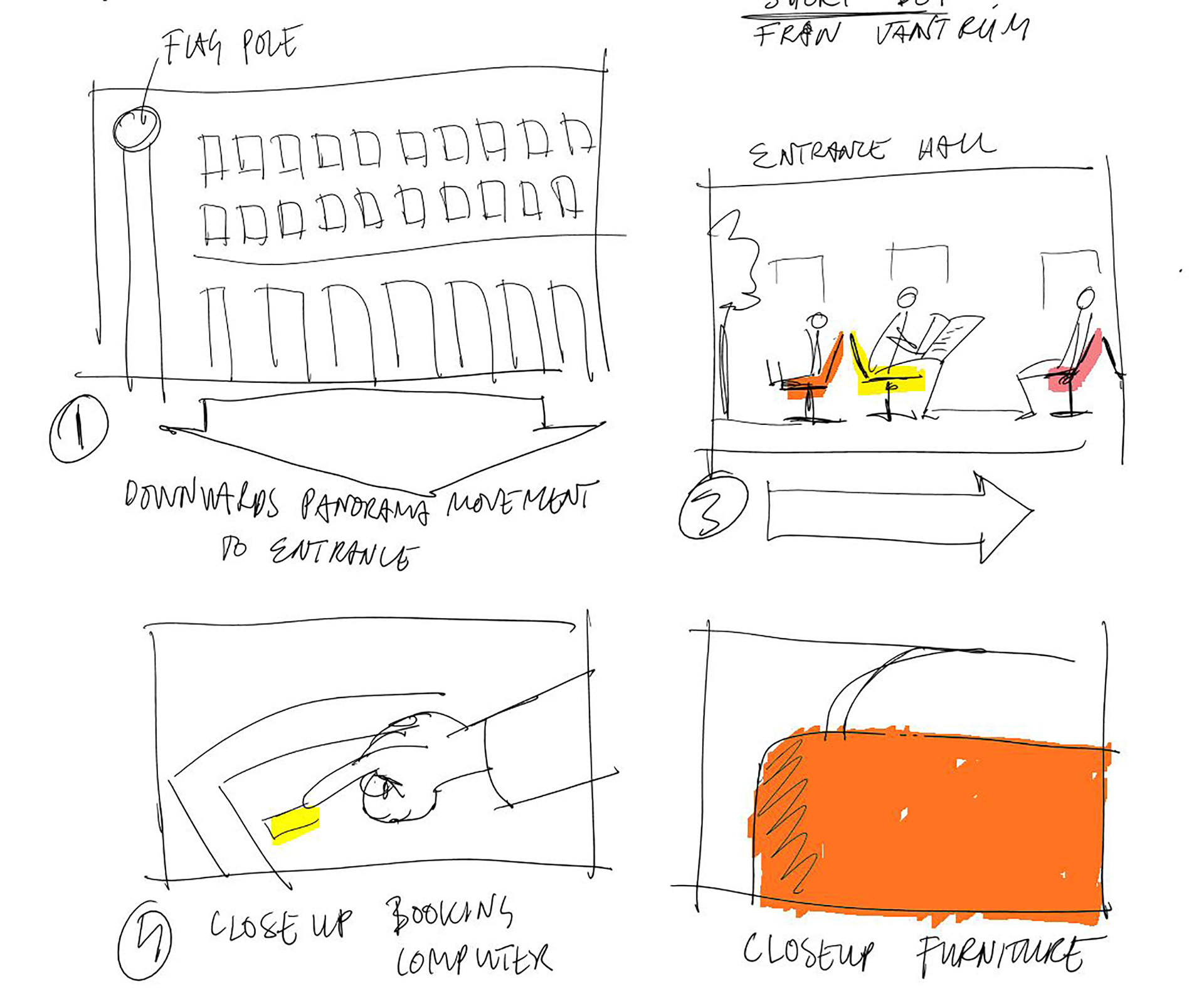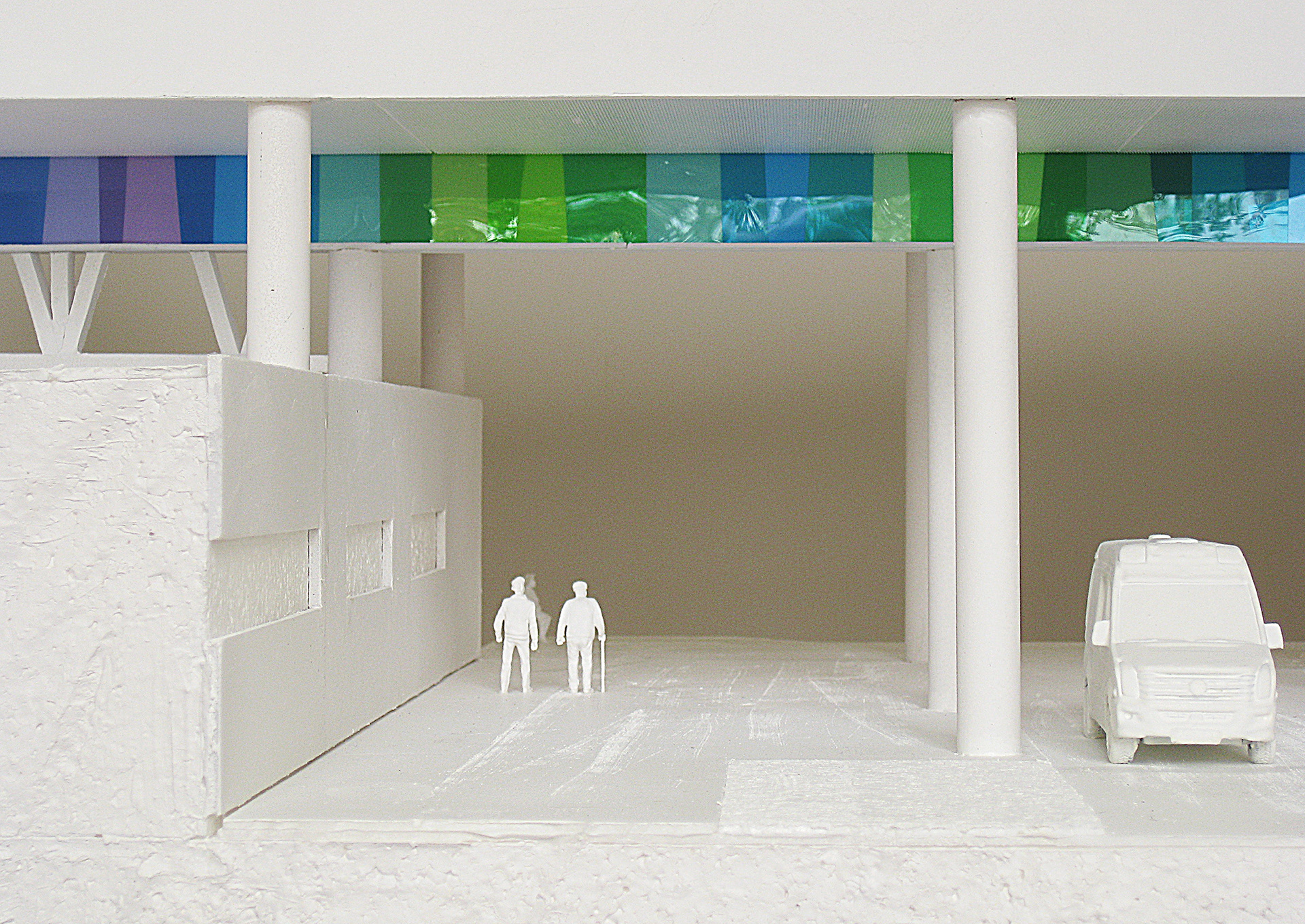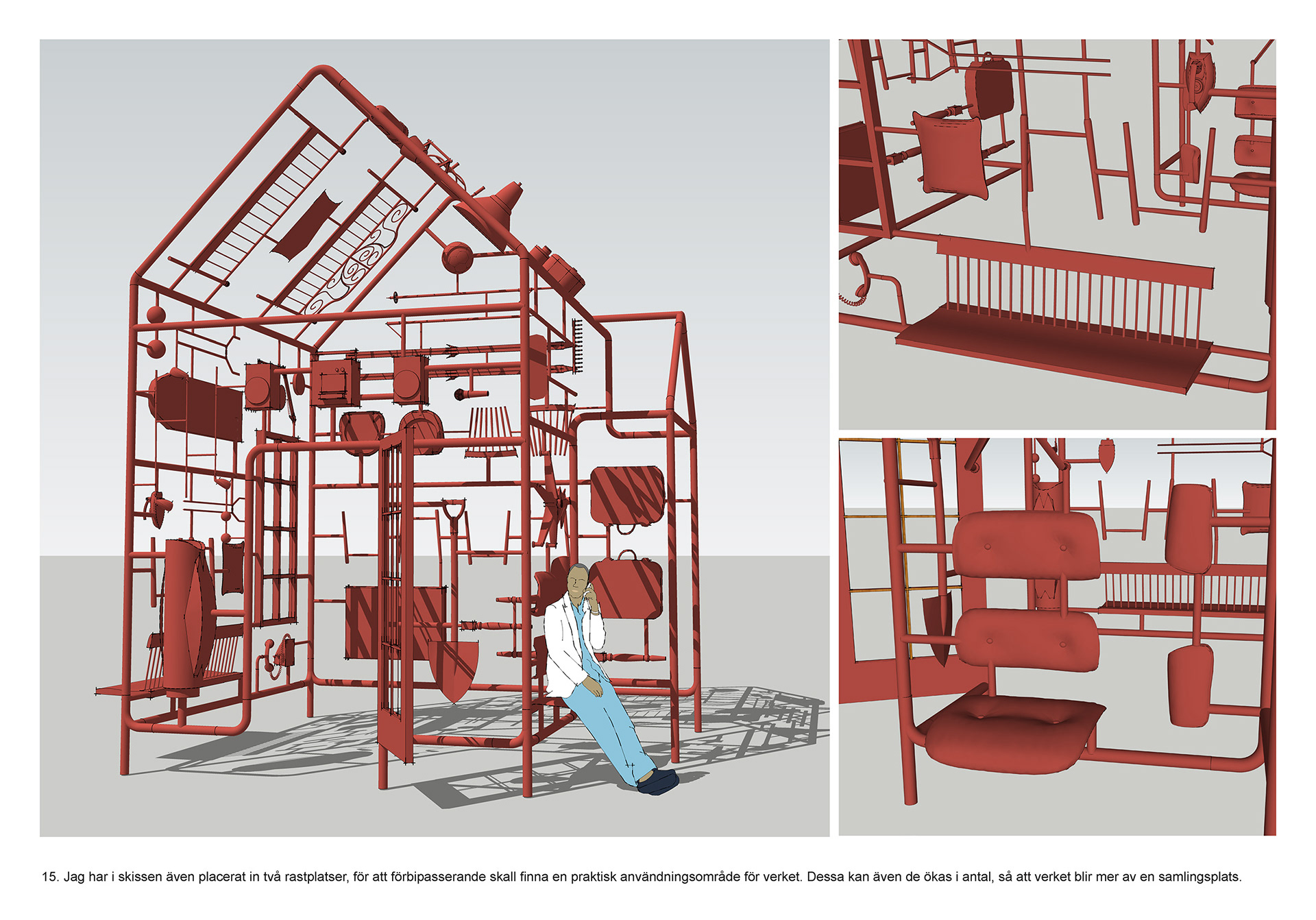 Self-selected reference/inspiration

Inspiration for the paper model came from
Uniform's Greenwich Peninsula
interactive tool. Their trees (below left) and vehicles (below centre) were reference for ours.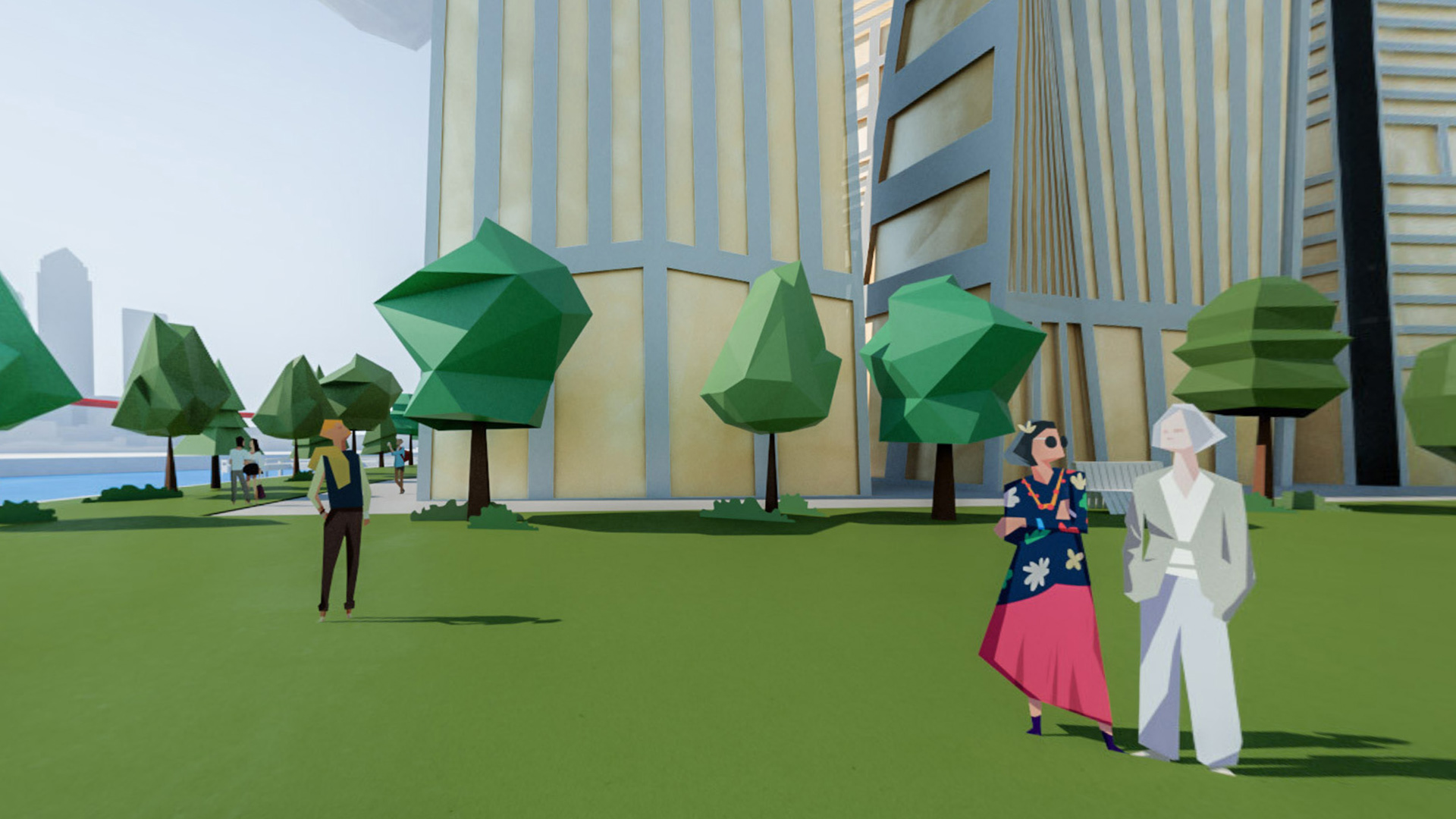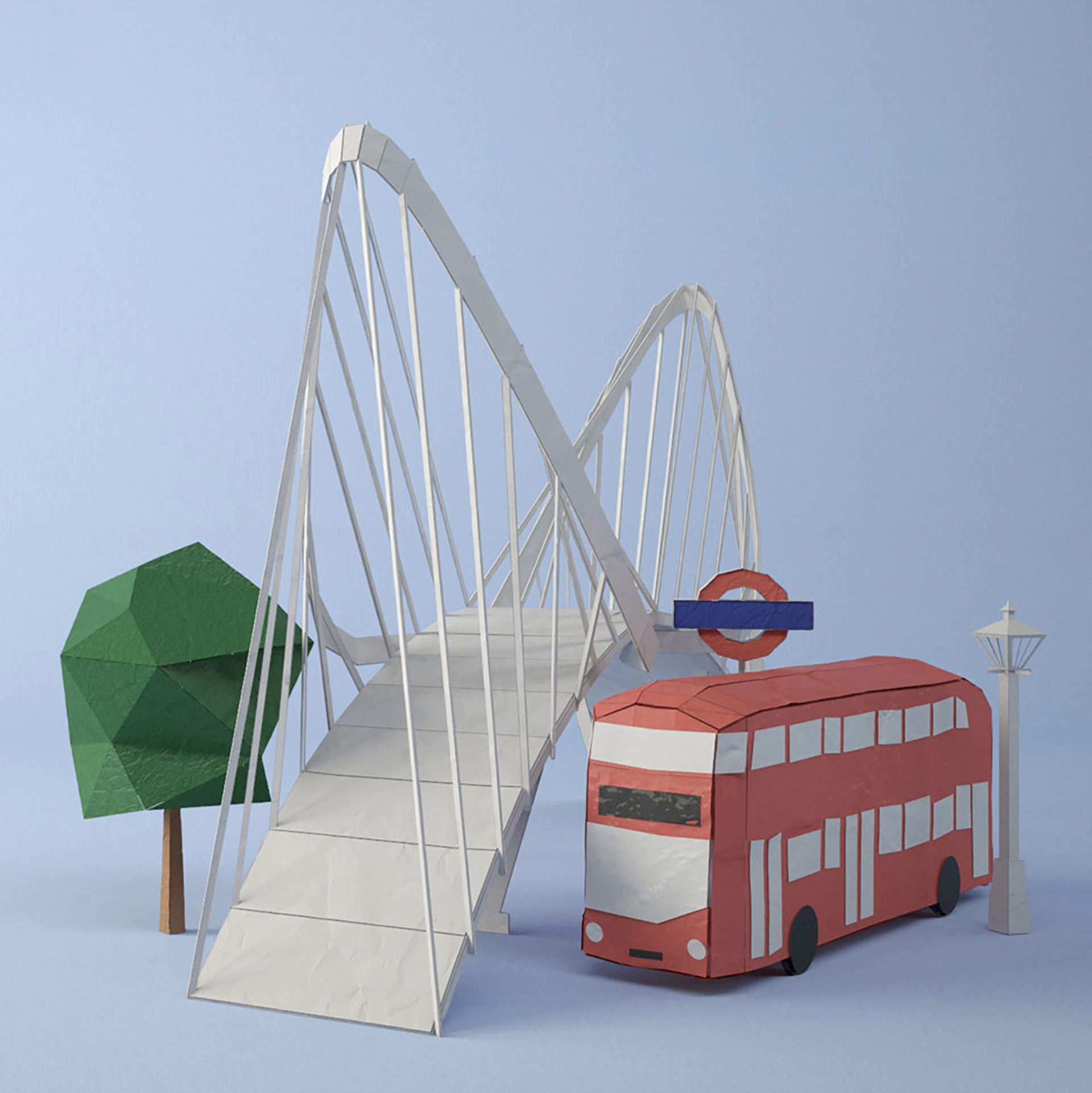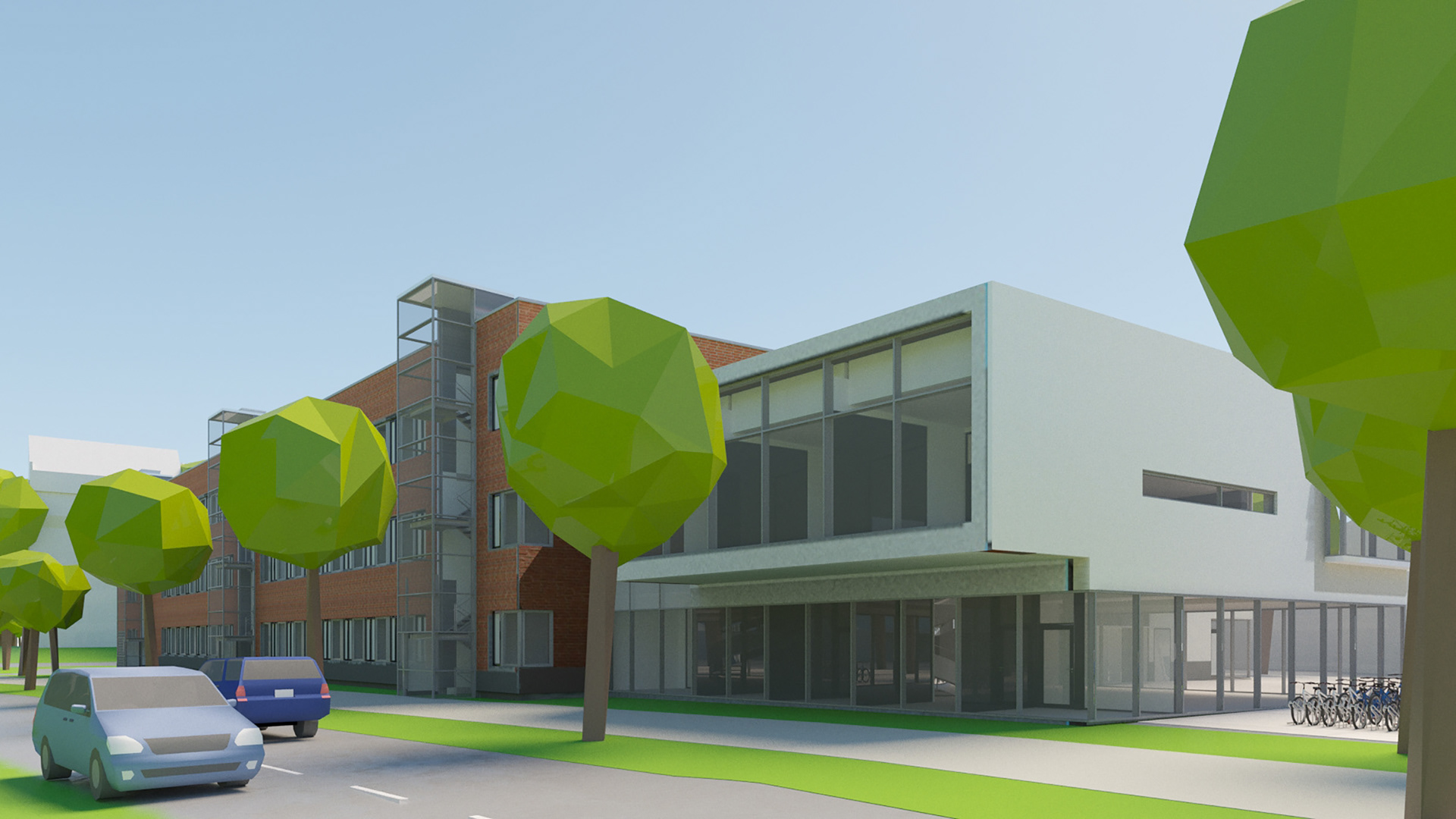 Motion graphics were used to help locate the project within the city of Örebro.
Squint/Opera's Europa City
map graphics/animation (below left) was an inspiration for this.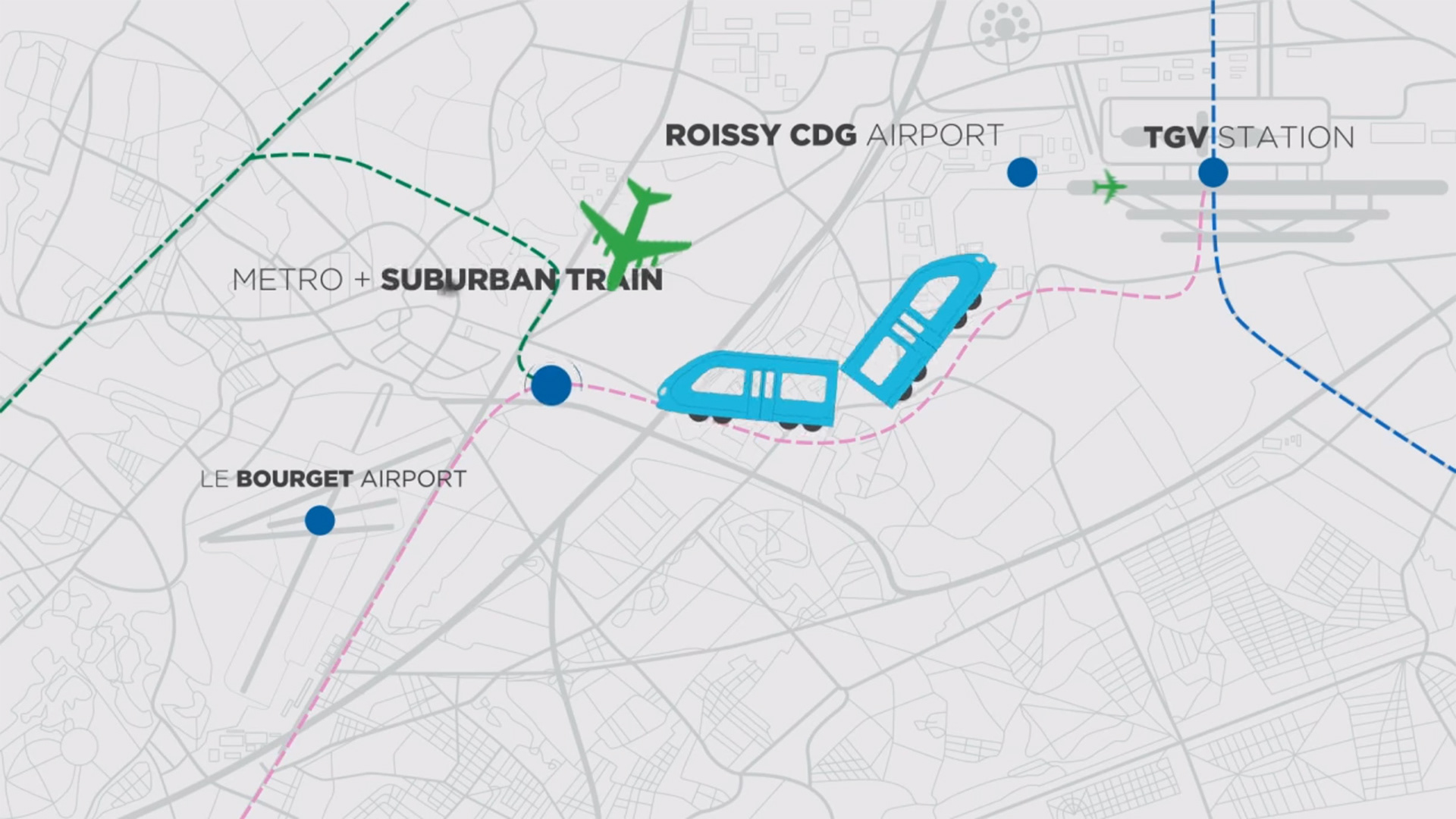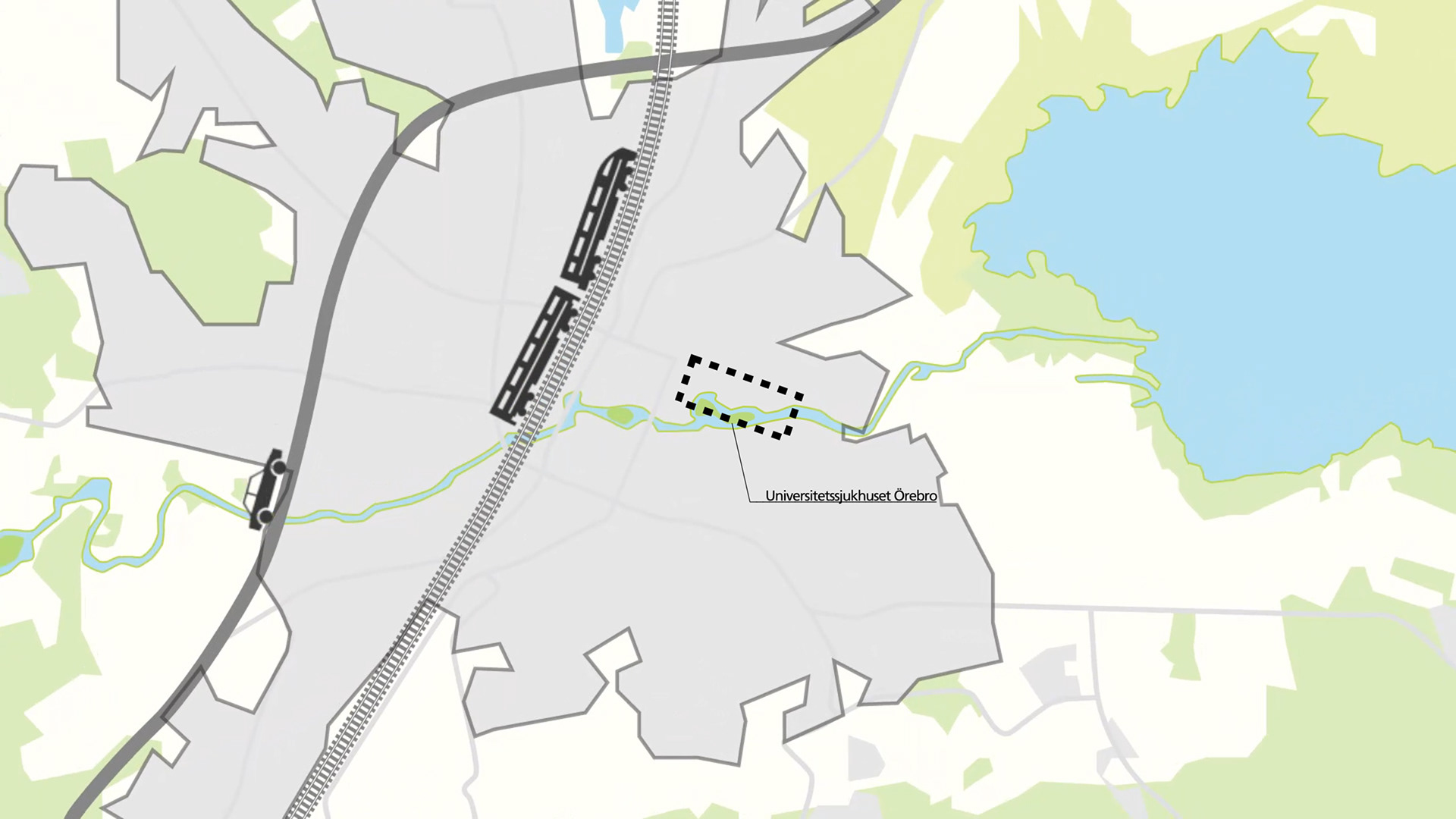 A manuscirpt was prepared and a "pacing" chart was created 
from the Adobe Premiere file
so the speaker could see how fast or slow he needed to speak.


In a big project like this and with external clients you need to be organised and clear with communication. It is too easy for clients and architects to drift off and talk about unnecessary details. A "dagordning" was put together before most of our main Skype meetings so we could stick to the important points, get our questions answered and lead the client in the direction we believed the film should go in. It is also very useful to give the clients a preview of what we want to discuss. It helps them be prepared.