Eyraporten will be 6000sqm of activity based offices and business premises replacing Behrn Arena's existing southern grandstand.

The first phase of visualisations were for an entrance image, meeting hub image and an evening aerial image. New images have now been commisioned including a centre circle image to be printed in large format, an office, a terrace image and Another aerial image showing the stadium and it's surroundings.

This image is currently being printed in large format and will sit in front of the building works. 

HDRI and mood testing. Whilst the daytime image made the stand look impressive and imposing, a night image would bring out the interior when illuminated.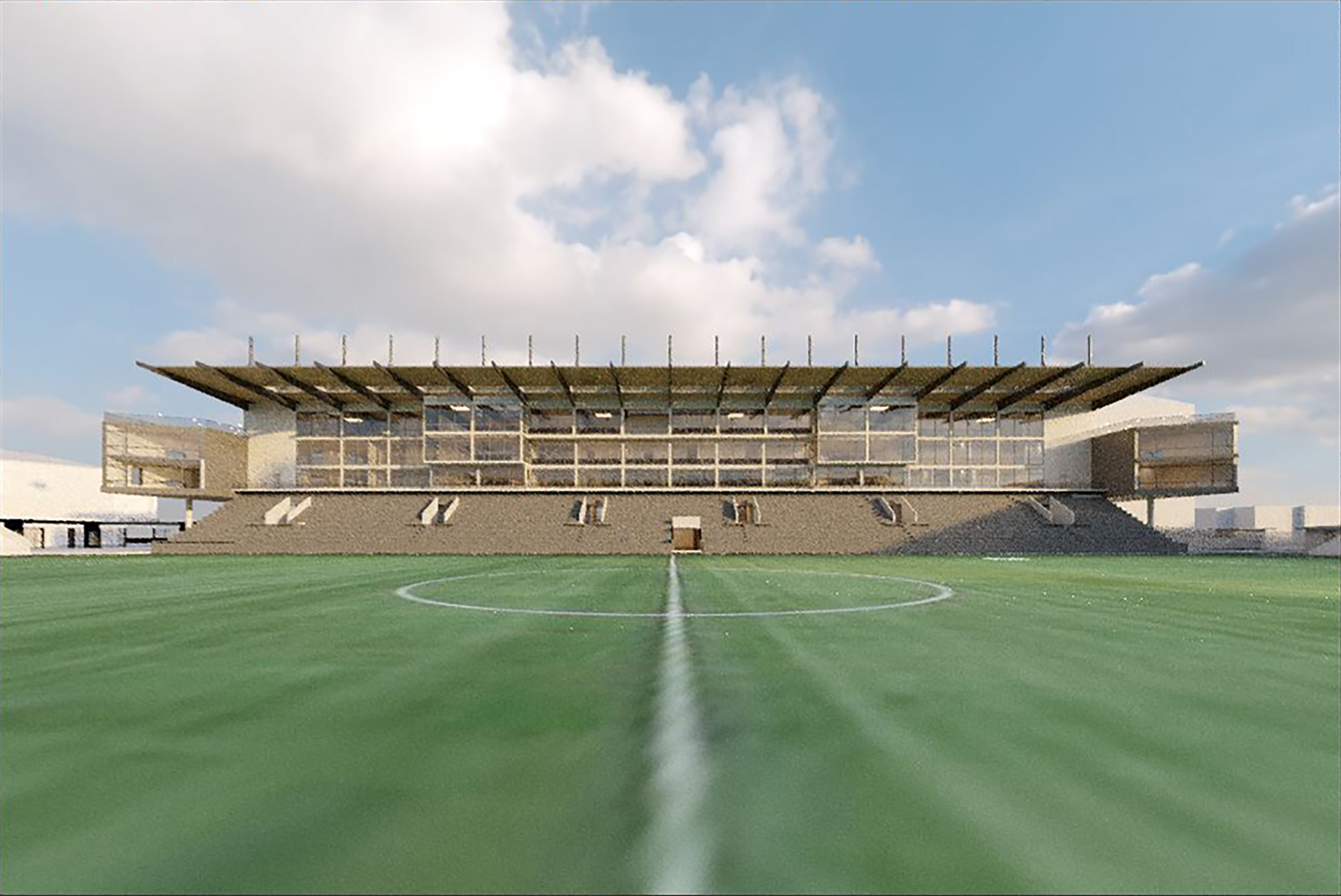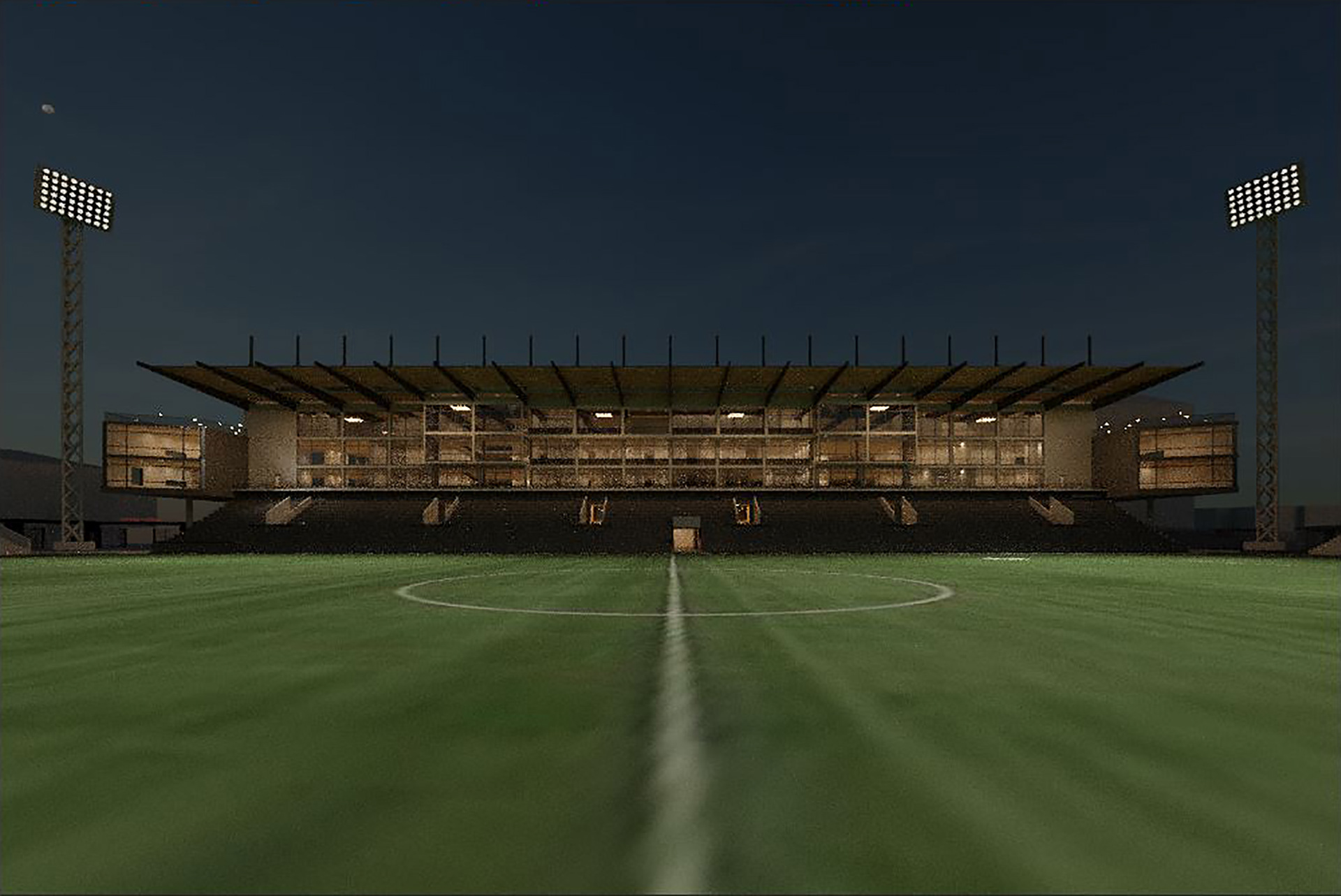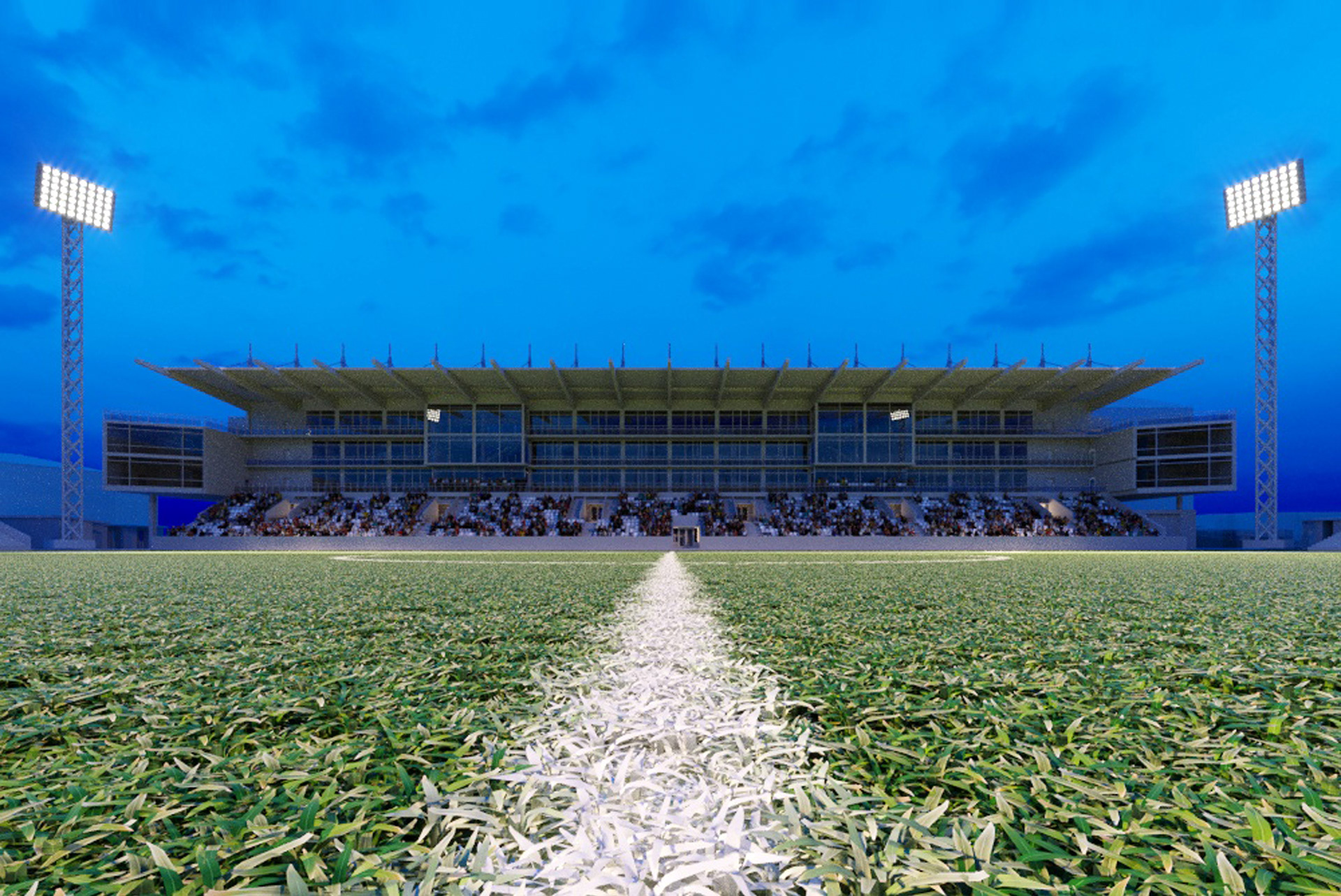 the aerial image uses the client's photograph which needed heavy de-noising. The architects wanted to show a match situation but didn't go for the flare and smoke filled image I proposed (below right). That's despite this being an accurate portrayal, in my opinion, of a Swedish football match!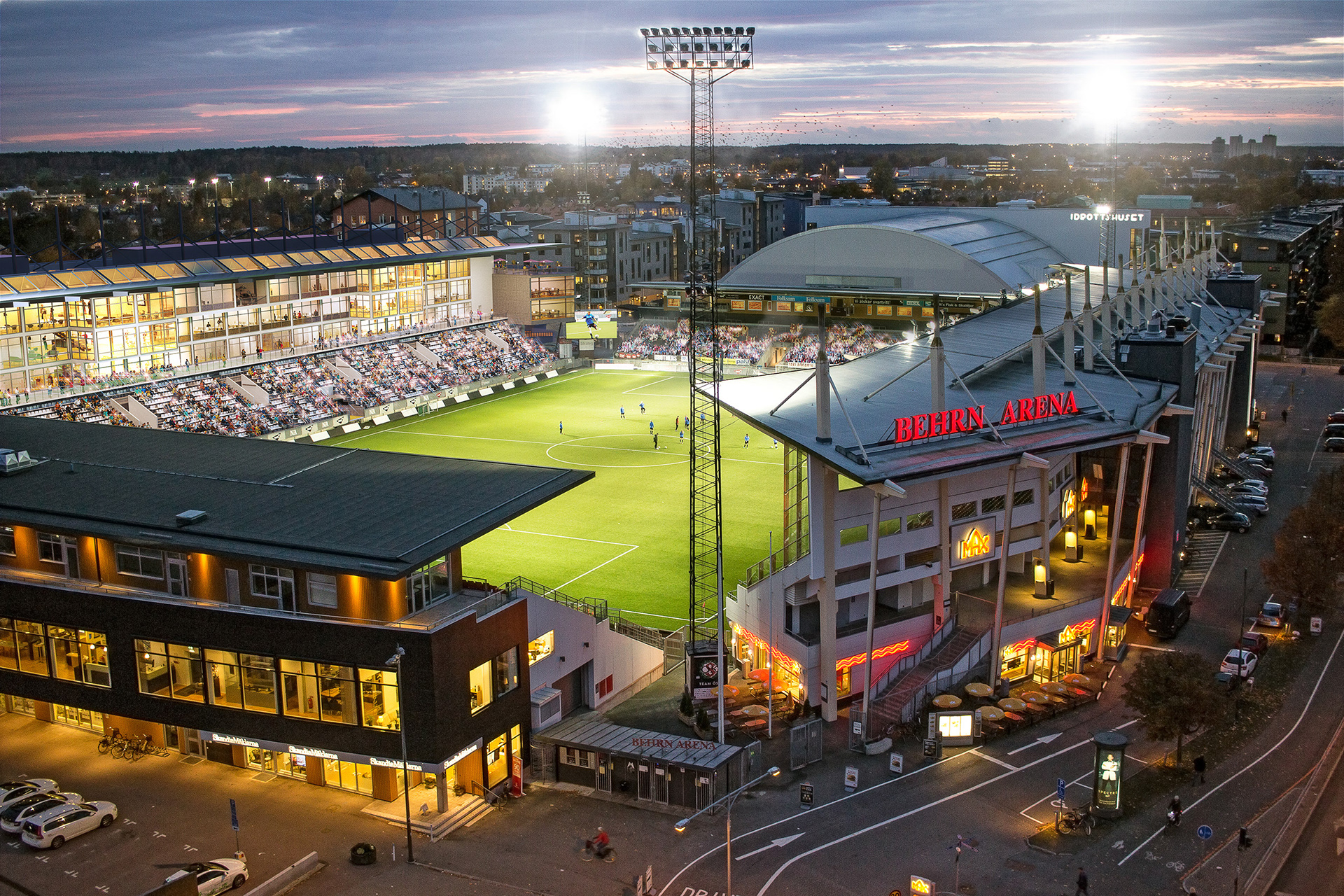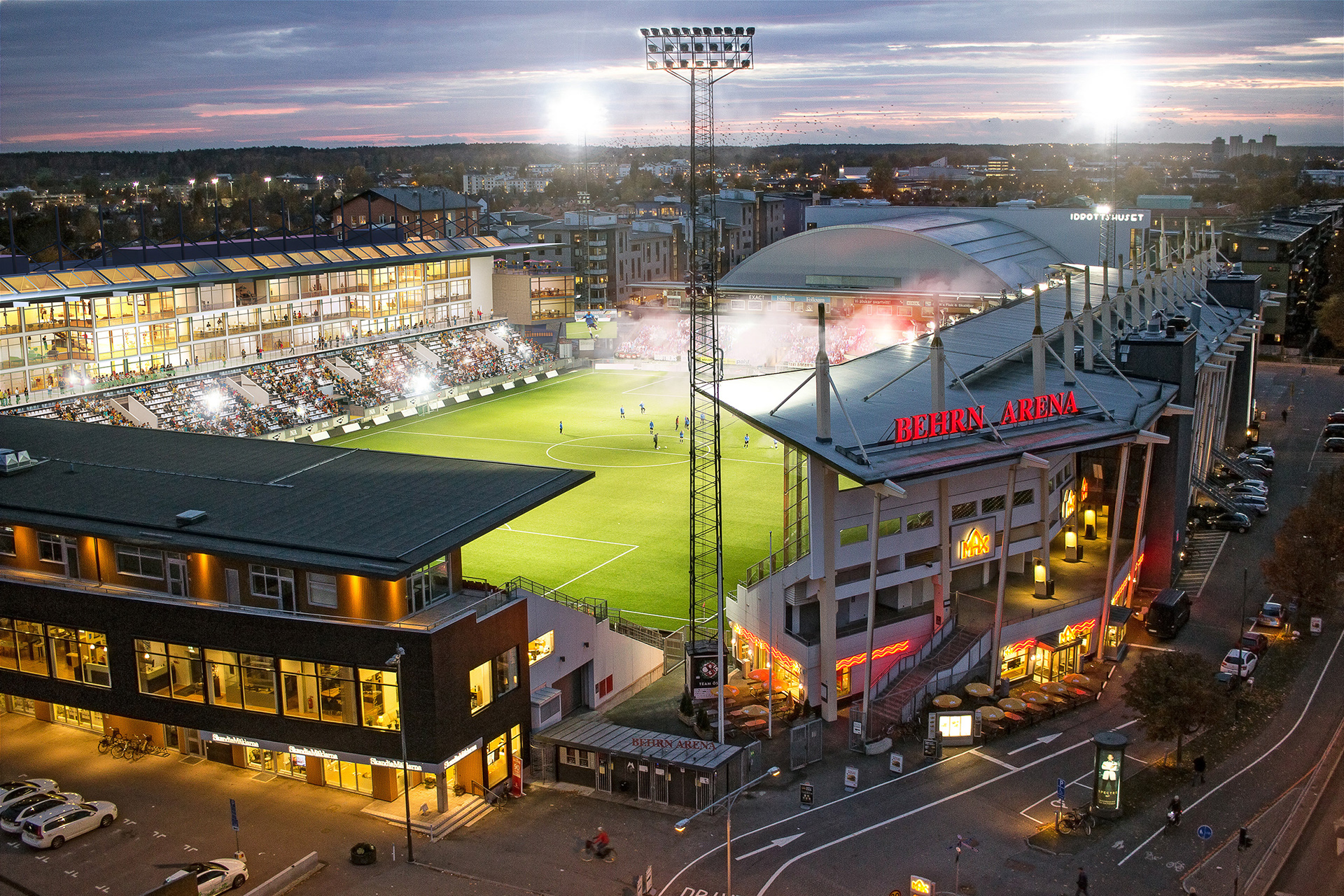 The client wanted to show the entrance up to the new office building/stand. Again the focus was on showing what was inside. The client was afraid to go with a "moodier" sky despite it bringing out the interior.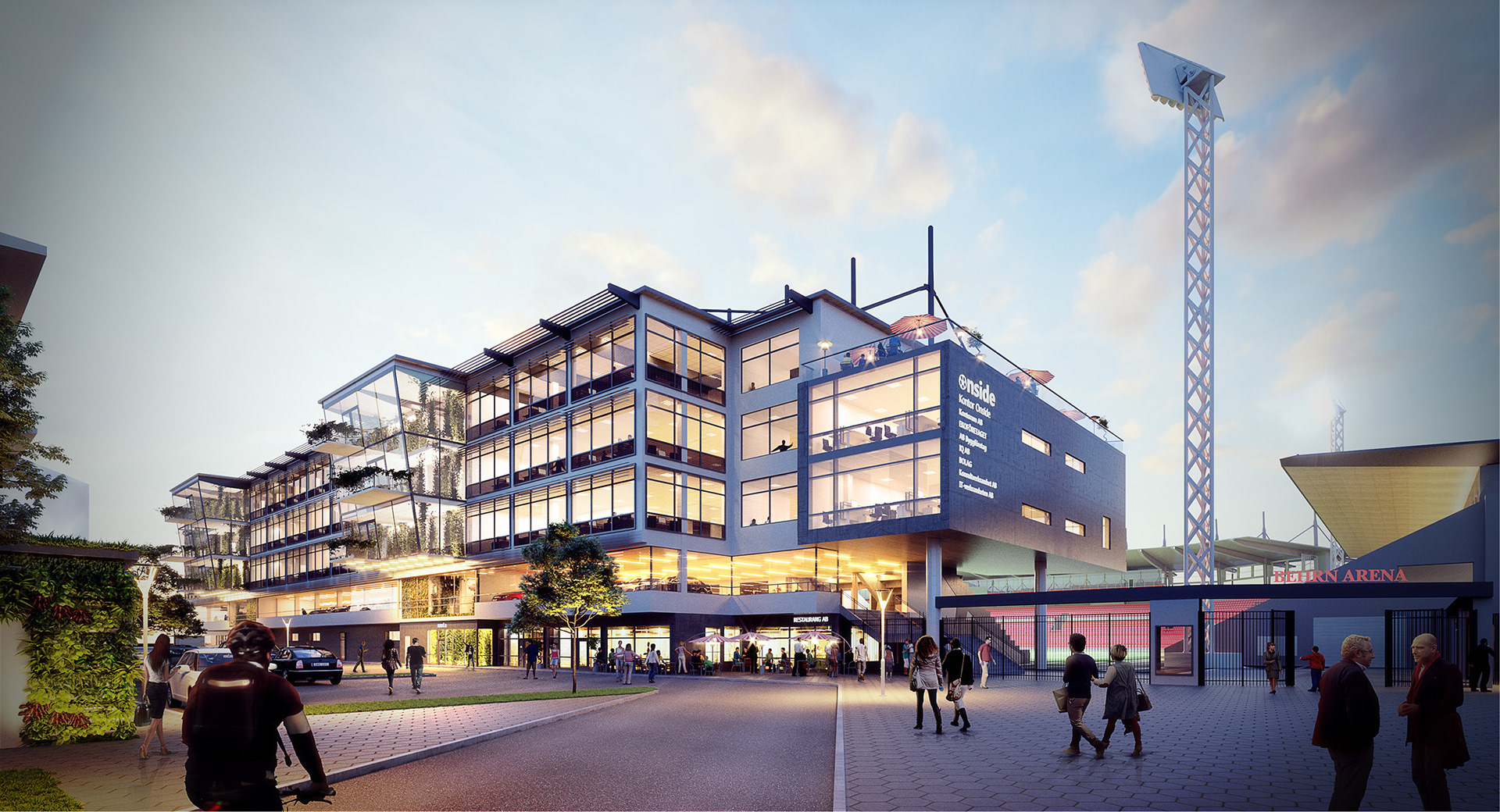 The images below visualise for the client and architects how different lighting has an effect on how a building is perceived. Daytime and blue sky brings out the best of the exterior, but a an evening mood pulls the "inside-out". The use of images makes it clearer for a client and can give you leverage as a visualiser to do the right thing based on your experience.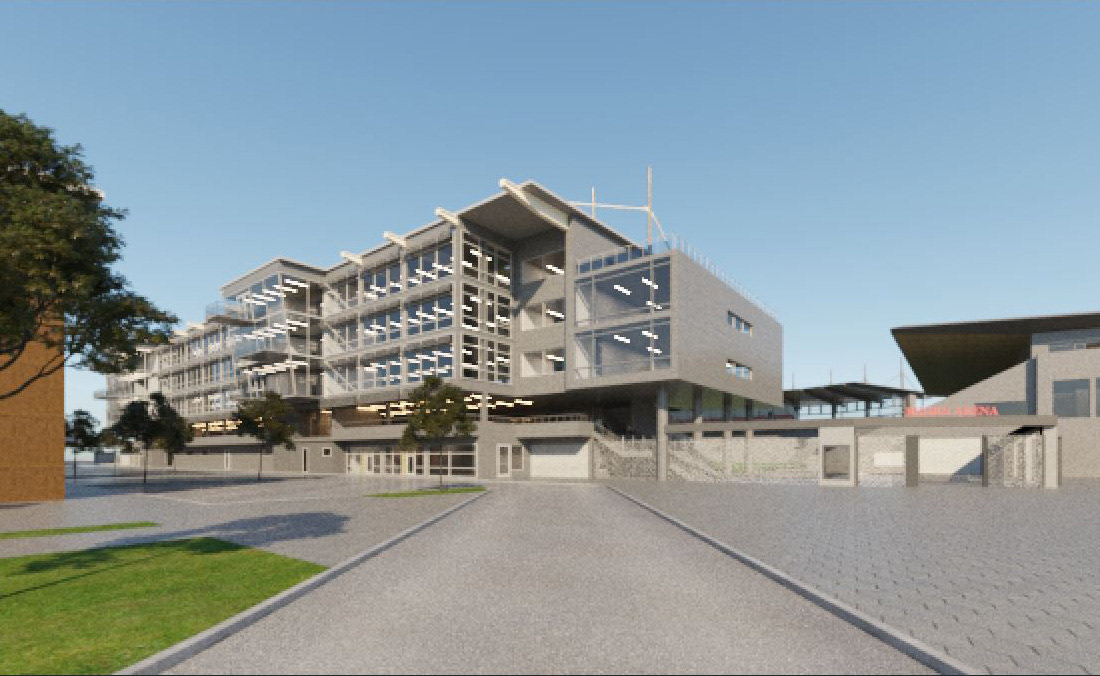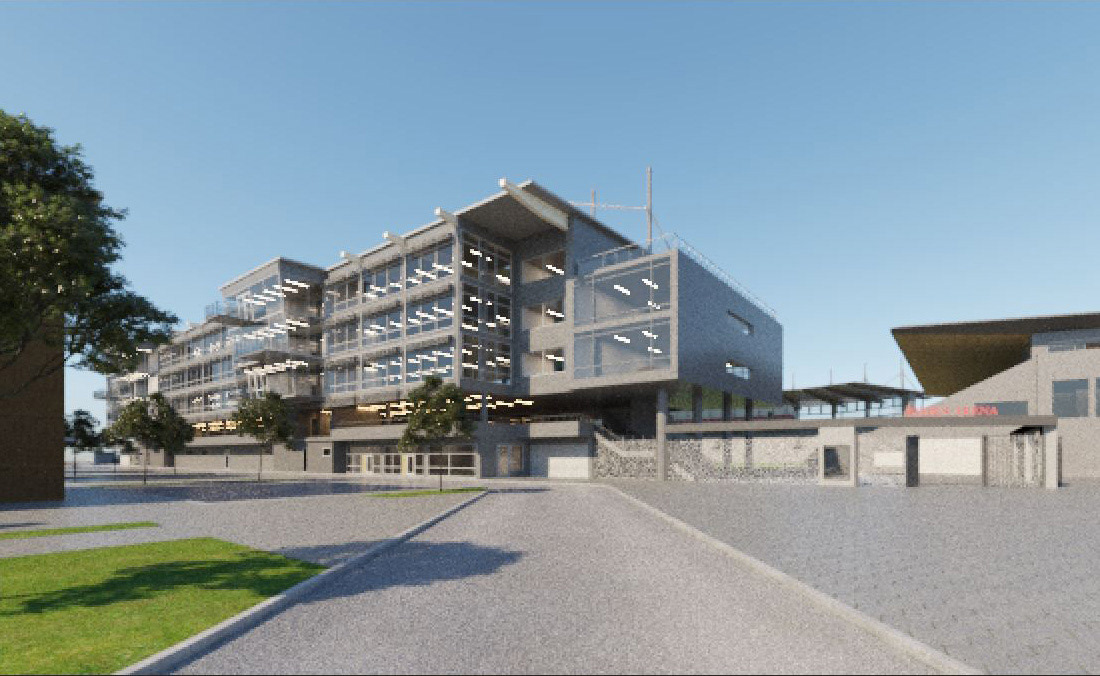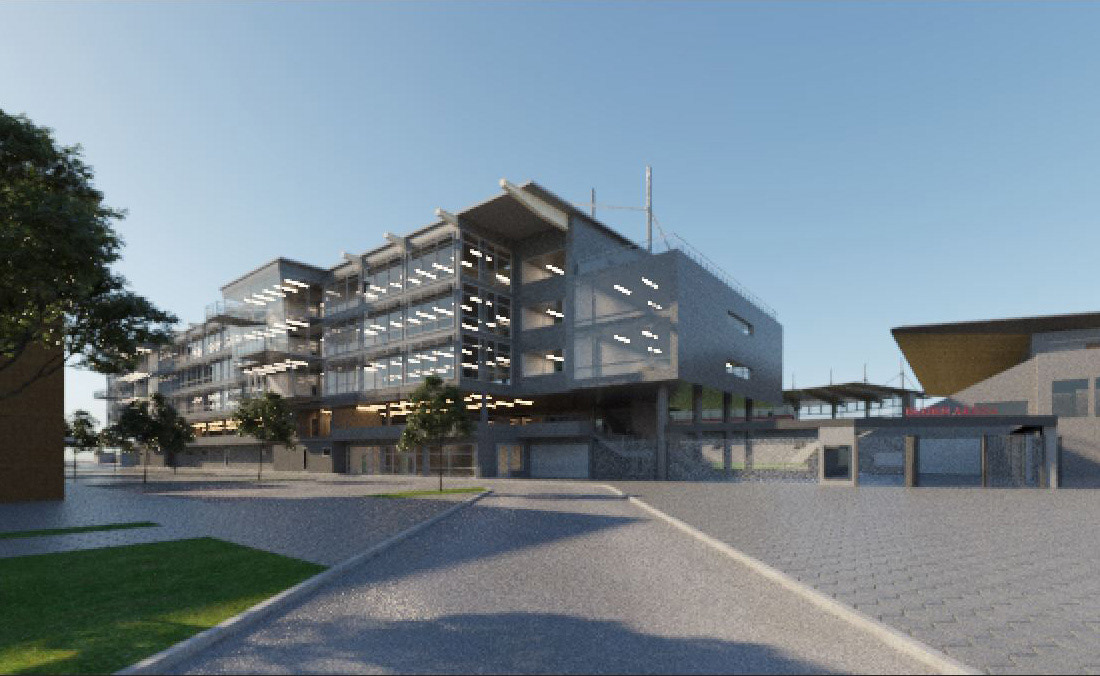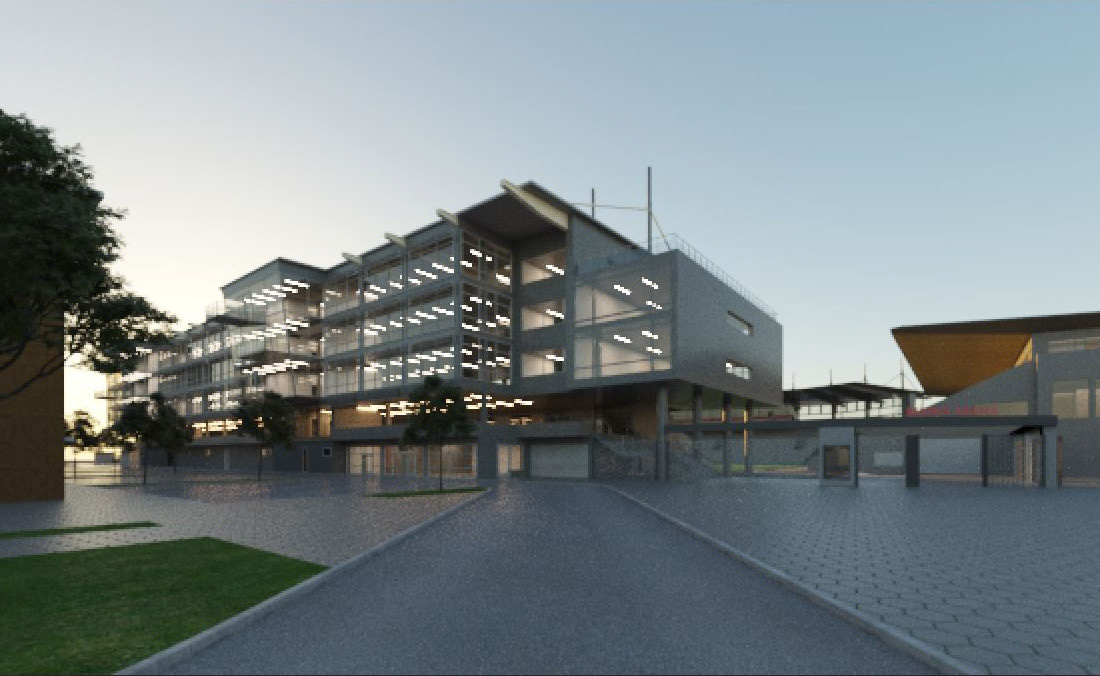 3ds Max, Corona renderer, Photoshop & ArionFX, Forest Pack, Railclone.